2012 CRN Data Center 100:
The Who's Who in the Data Center Industry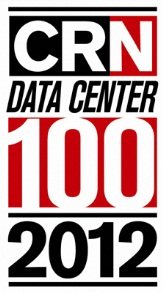 Yearly UMB Channel publishes the CRN Data Center 100 list in its January edition of CRN Magazine. The annual publication features the top 100 vendors responsible for powering data centers with cutting-edge technologies that increase data center operational efficiency, performance and ROI, while reducing energy consumption and cost. From cloud hosting services, to virtual data center solutions, to sustainability, to data backup tools, this list has representatives from all aspects of the industry.
Large or small, a data center requires a wide range of building blocks, brought together from a huge list of potential vendor options. And it is with this in mind that UMB Channel yearly selects its top 100 contenders.
"The 2012 Data Center 100 list recognizes vendors that, over the course of 2011, have shown a dedication to the innovation and advancement of today's data center services," said Kelley Damore, Vice President and Editorial Director for UBM Channel.
"The recent upsurge in cloud computing has solution providers searching for new ways to ensure their clients maintain connectivity while lowering costs and security threats. We congratulate each vendor on the 2012 Data Center 100 list for providing a significant growth opportunity for solution providers to build their business by offering cutting-edge products and services to customers."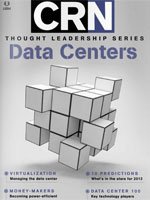 All 100 candidates included in the Data Center 100 bring their own solutions and innovations to the industry. Each uniquely sets themselves apart in their niche. However, there were 20 companies that popped out at me while I read through the list and I'm very happy to share that over half of them are our clients; so obviously, I wanted to share them with you.
Top 20:
1. Amazon
Seattle
Jeff Bezos
Founder, CEO
Amazon has become a key alternative to purpose-built data centers by making it relatively easy for companies to move their businesses to the cloud via its Amazon Web Services, including Amazon EC2, Amazon S3, AmazonSimpleDB and more.
2. Aryaka Networks
Milpitas, Calif.
Ajit Gupta
President, CEO
Aryaka provides scalable, reliable connectivity and visibility between enterprise locations while enabling acceleration of cloudbased applications hosted on public or private cloud infrastructures, with the WAN optimization intelligence in a secure cloud.
3. Cisco Systems
San Jose, Calif.
John Chambers
CEO
Cisco is the leading vendor of networking solutions, including for IP and storage networks in physical, virtual and cloud environments. It ties its server and networking technologies into a converged infrastructure called the Unified Computing System.
4. Dell
Austin, Texas
Michael Dell
Chairman, CEO
Dell is a major supplier of servers, storage and PCs to the data center and has expanded deeper into enterprise storage, professional services and networking. Dell also offers enterprise software through its Virtual Integrated System solutions.
5. Google
Mountain View, Calif.
Larry Page
CEO
Google has in the past couple of years moved into the data center with cloud-based e-mail, word processing, calendar and spreadsheet applications; cloud-based storage; the Chrome browser; and the Android mobile operating system.
6. Hewlett-Packard
Santa Clara, Calif.
Meg Whitman
President, CEO
HP supplies servers, storage, desktop/mobile PCs, networking, printers, information management software and more. HP is also developing converged infrastructures combining server, storage and networking resources into one data center architecture.
7. IBM
Armonk, N.Y.
Ginni Rometty
President, CEO
IBM is one of the top server, storage, software and security vendors serving from SMBs to data centers. It is one of only a handful of vendors providing complete hardware and software solutions to data centers.
8. Intel
Santa Clara, Calif.
Paul Otellini
President, CEO
Intel produces the microprocessors, chipsets, mainboards and network controllers that power the majority of servers and PCs in the data center, as well as key components used to build storage, networking, security and other products.
9. Mellanox Technologies
Sunnyvale, Calif.
Eyal Waldman
Chairman, CEO
Mellanox develops end-to-end interconnect solutions for servers and storage for optimizing data center performance. Products include FDR 56Gb/s InfiniBand and 10/40-Gigabit Ethernet adapters, switches, cables and software.
10. Microsoft
Redmond, Wash.
Steve Ballmer
CEO
Microsoft is a critical part of nearly every data center with technology ranging from its ubiquitous Windows OSes installed on the majority of servers and PCs to its Hyper-V virtualization technology to its developer tools and software applications.
11. Nexsan Technologies
Woodland Hills, Calif.
Philip Black
CEO
Nexsan was a pioneer in the development of low-cost, large-capacity storage systems. The company now offers SAN and SSD-powered NAS storage systems built for virtual server storage, backup, archiving and video storage.
12. OCZ Technology
San Jose, Calif.
Ryan Peterson
President, CEO
OCZ manufactures and distributes SSDs, PCIe Flash accelerators and Flash media, as well as high-performance components for computing devices and systems, including enterprise-class power management products and industrial power accessories.
13. Oracle
Redwood Shores, Calif.
Larry Ellison
CEO
Oracle, a major database, middleware and application software provider, in 2011 sought to extend its data center presence with integrated hardware and software systems such as the Exadata database server and Exalogic Elastic Cloud server.
14. Promise Technologies
Milpitas, Calif.
James Lee
President, CEO
Promise develops RAID storage arrays for small businesses to enterprises. For enterprise data centers, it offers its VTrak E-class arrays ranging from SAS-based JBOD (non-RAID) solutions to Fibre Channel RAID arrays for SAN-based storage.
15. Seagate
Scotts Valley, Calif.
Stephen Luczo
Chairman, President, CEO
Seagate produces hard disk drives; solid-state hybrid drives; SSDs and storage solutions, including drives for enterprise servers and storage arrays; and drives for desktop PCs, laptops and CE devices. Seagate just acquired Samsung's hard drive business.
16. STEC
Santa Ana, Calif.
Manouch Moshayedi
Chairman, CEO
STEC provides enterprise SSD technologies and PCIe solid-state accelerators, which help accelerate access to data in sophisticated storage arrays and provide application acceleration and optimized virtualization in server deployments.
17. StillSecure
Superior, Colo.
Rajat Bhargava
Chairman, CEO
StillSecure helps control who connects to a network by making sure connected devices pose no danger and are compliant with security policies. Products include network access control software, intrusion detection and prevention, and more.
18. Toshiba America Electronic Comp.
San Jose, Calif.
Stan Lerch
VP, OEM/Channel Sales
Toshiba offers a full line of enterprise-class hard disk drives, solid state drives and NAND Flash technology. Toshiba, which invented NAND technology, became the world's third-largest drive maker after industry consolidations in 2011.
19. Unidesk
Marlborough, Mass.
Don Bulens
President, CEO
Unidesk helps customers centralize desktops on data center servers and realize the full potential of VDI. Its patent-pending desktop-layering technology integrates with VDI-brokering solutions such as VMware View and Citrix XenDesktop.
20. Wyse Technology
San Jose, Calif.
Tarkan Maner
Pres., CEO, Chief Cust. Advct.
Wyse focuses on what it calls "cloud client computing" with a portfolio that includes thin client, zero client and cloud PC client solutions. It also offers desktop virtualization and cloud software to support desktops, laptops and next-gen mobile devices.