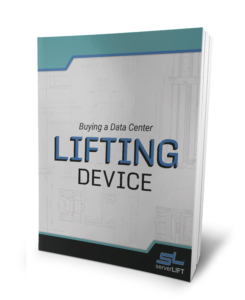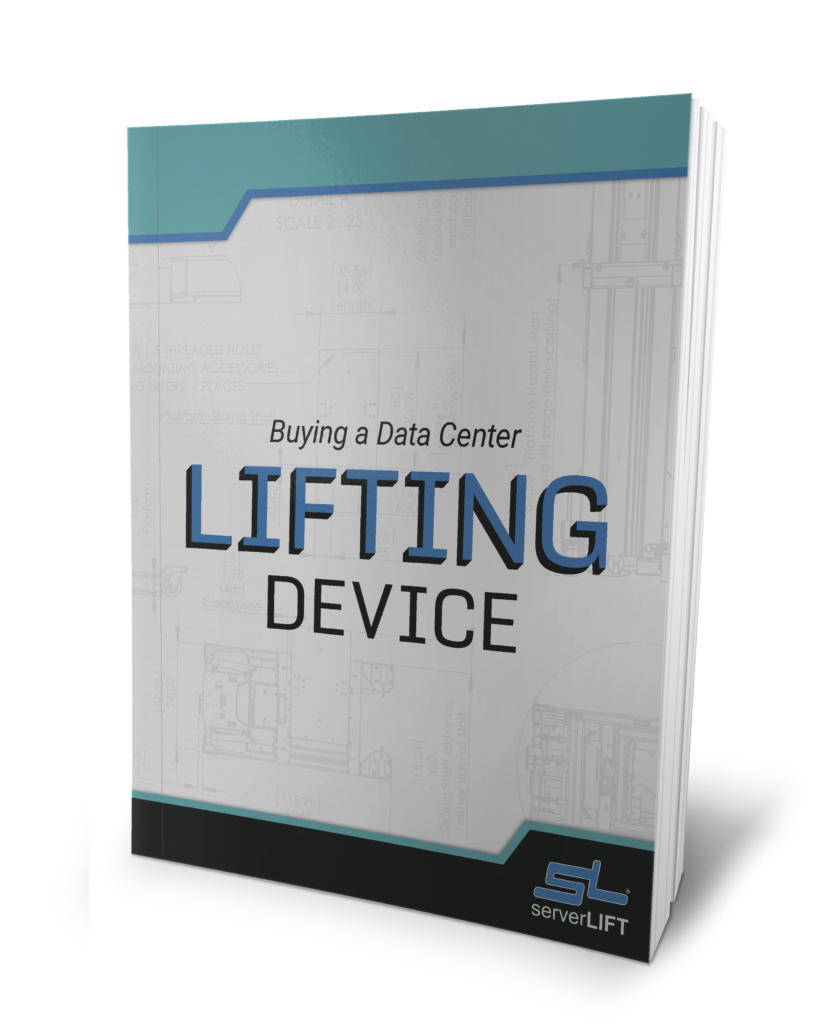 Download our FREE white paper, "Buying a Data Center Lifting Device"
Data Center Lift Buyback Program
Is your current data center lifting device not reaching expectations, or worse, putting your operators in danger? Trade it in for a credit towards a new
ServerLIFT® data center lift
.
We hear from many of our customers about their struggles with their current lifts: devices that are low-quality, inferior, and are not designed for use in the data center. The Data Center Lift Buyback Program is a unique opportunity to improve your operations by upgrading to the best, safest, and most efficient solution on the market.
Upgrade with ServerLIFT®
When we deliver your new ServerLIFT
®
device, we can pack up and remove the current lift that it will be replacing. Upon receipt of a firm purchase order for a new ServerLIFT
®
device, our team will issue a credit for the old lift that can be applied toward your new purchase
1
.
The lift submitted to our Buyback Program for trade-in must be a machine previously purchased/acquired for use in the data center. Customers are asked to provide information on the lift in question, including pictures/video and the reasons it is either not in use or why operators do not find it sufficient.
The Buyback Program was created by ServerLIFT
®
after we heard from a number of clients who had purchased other lifts and found them unsuited for data center use. Customers found that their original lifts either did not fit the job at hand or were not safe enough for their data center environment.
Created for the Data Center
Our total confidence in our product led us to create the Buyback Program, a valuable new option for data centers focused on safety compliance and those that want the very best and safest tools for their operations.
ServerLIFT® data center lifts are:
Purpose-built
Safety-compliant
Suited for transportation/positioning/installation and removal of equipment
Designed for both infrequent and heavy-duty use
As with all other purchases, ServerLIFT
®
data center lifts bought using the Buyback Program are eligible for our 30-Day Money Back Guarantee
2
. Contact our
solutions team
today for more details about the ServerLIFT Buyback Program.
This program is only available for direct purchases.
1 ServerLIFT® determines the value of the eligible credit based on a number of factors including the make, model, and condition of the traded-in lift. Repeat participation in the Buyback Program may be limited or restricted.

2 Lifts traded in as part of the Buyback Program are not returned to the customer, even if they subsequently returned their new ServerLIFT® device under the terms of the 30-day money back guarantee.
Why OUR CUSTOMERS RELY ON SERVERLIFT®
I would recommend it 100%. It literally has saved my team's backs. This last year was our biggest year, and for us to do as much as we did (we did almost 200 racks in 6 months)...you can't do that kind of work without having something that makes your job easier. ServerLIFT® solutions have taken all of that burden off of my team.
The ServerLIFT® unit was of great benefit during the racking of our blade centers. With the use of the strap kit, one person was able to unbox and safely place the 300-pound device into a rack on the rails. The benefit of not having to remove the blades and power supply components from the chassis to make it lighter saved time and potential damage.
Without a ServerLIFT® data center lift here, customers, they would be...let's just say, very displeased if we didn't offer that sort of a service when they got there and they went to rack their gear and they needed something to help them. It's something that they rely on.
We really rely on our ServerLIFT® device. It was one of the best investments we made for our data centers. Thank you!
We have a ServerLIFT® solution and it's awesome. It can lift 500 lbs without issue. Even the largest Cisco devices can be installed using it. Our facilities group uses it to pull motors from CRAC Units. It's well worth the investment.
In 15 minutes, we racked an HP chassis and 15 new hard drive enclosures, with only one engineer. Using our new lift is much safer and quicker than using 3 engineers.
ServerLIFT® makes a great product that is easy to use, and promotes safety within the data center. It is especially useful to us in our new data centers, where we have standardized on 9ft. racks. I was most pleased with how easily it allowed us to move and re-rack our large AS/400 systems during a limited outage window.
I was initially using a manual lift to move servers and other equipment. When the ServerLIFT® electric model came out it was an even better solution. If I have a server that needs to be installed and I am the only one available, I can get it down quickly and easily with the ServerLIFT® unit.
Safety is our #1 priority. Originally, we didn't have the resources to install the hardware safely. We were using other brands of both battery- operated and hand-crank lifts, but they required too much maintenance. Now, our ServerLIFT® unit is well-used and everybody is happy with the 'Cadillac' we bought. It's a great investment.
Speak to a specialist to find the right lifting solution for your data center.
Download our FREE white paper, "Best Practices for Data Center Equipment Handling"
Using the wrong equipment and ignoring safety standards within your data center can have an incalculable cost. Our free guidebook details how to avoid injuries and implement the right equipment for the right projects.