ServerLIFT® Extended Warranty and Service Contracts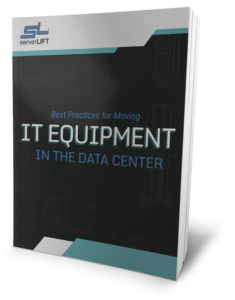 Download our FREE white paper, "Best Practices for Moving IT Equipment in the Data Center"
Peace of Mind with ServerLIFT®
These contracts guarantee that your device or accessory will continue to provide dependable, safe service, just as efficiently as it did on day one.
With our Extended Warranty and Service Contract program, you work directly with us and a global network of our approved service technicians. Only original ServerLIFT® parts are used, restoring your equipment quickly and efficiently.
ServerLIFT® Manufacturer's Warranty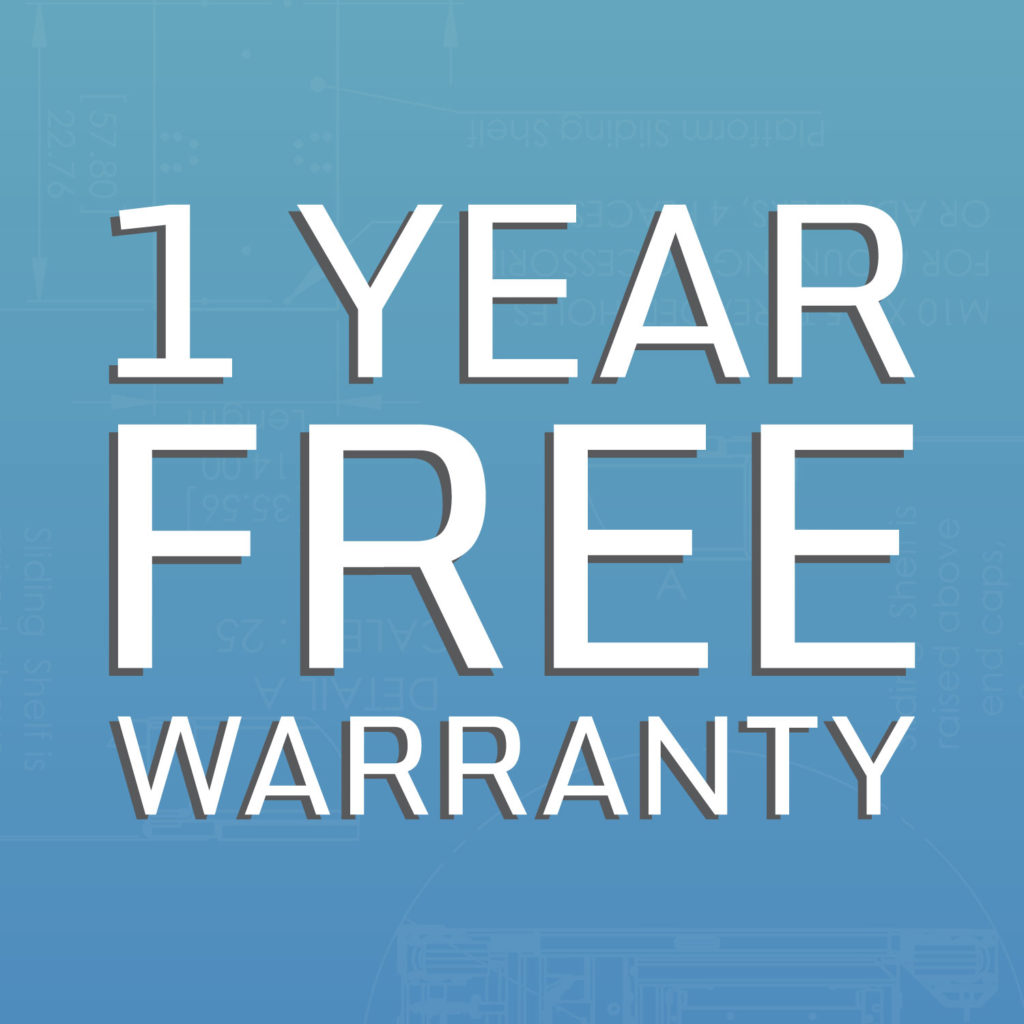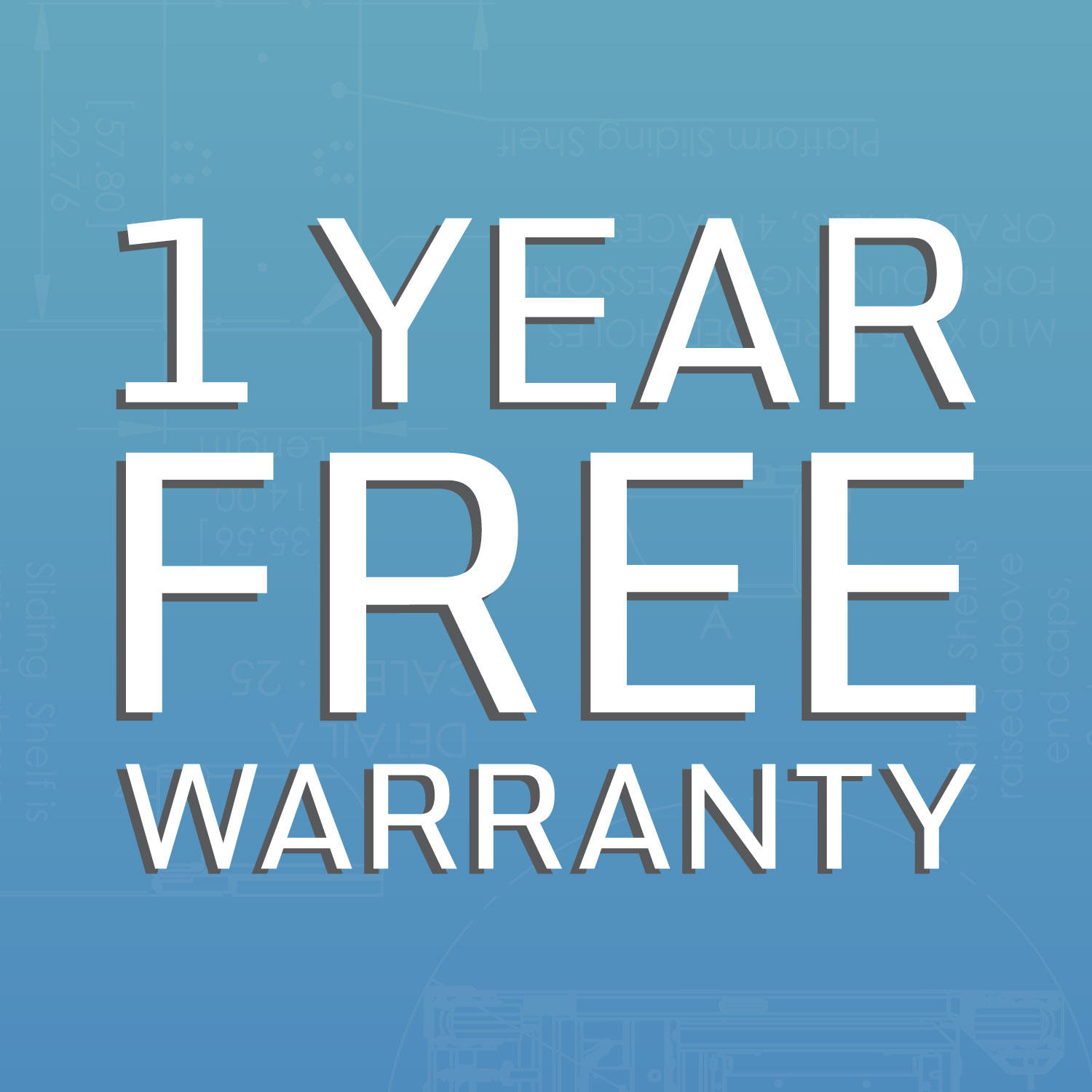 We sell every ServerLIFT® data center lifting device with a comprehensive one-year warranty.
It covers defects in materials and workmanship, or the replacement and shipping of parts that have failed under normal use, during the year following the purchase. This warranty does not cover on-site labor or any preventative services.
Extended Coverage Beyond Year One
Damages that occur due to misuse or accidents are not covered by either our Limited or Extended Warranties. However, our dedicated service and support team is here to troubleshoot and provide solutions. For facilities with tight security controls, instructions and training can be provided directly to technicians.
Proactive, Preventative Maintenance
The Service Contract and Extended Warranty provides year-end preventative maintenance and service. This end-of-term service conducted by an approved ServerLIFT® technician includes:
Equipment diagnostic

Fluid replacement (when applicable)

General system tune-up

Feedback to our in-house service and engineering team
ServerLIFT® Contracts and Facility Protocols
If your data center security program prohibits on-site visits from equipment service technicians, or if you require background checks and certificates of bonding and insurance, our Extended Warranty Exclusive of Service agreement covers you for parts and shipping, but allows you to use your own staff for the service work with our in-house team providing remote instructions and training.
It also provides an end-of-term service kit that includes everything your people need to perform the annual preventative maintenance.
Extended Warranty agreements exclusive of labor is the option that is typically available for customer sites outside of North America. In some regions, we may be able to refer you to third parties or ServerLIFT® partners that you can work with directly to provide service techs.
Savings Beyond Service
The owners of ServerLIFT® Service Contracts and Extended Warranties benefit from preferred pricing on replacement or spare parts not covered under the warranty. With our three- or five-year contracts, the per-year price is progressively lower (as the term increases) than a one-year renewal, allowing you to both reduce your per-year price and lock in the rate for the duration of the term.
ServerLIFT® Onsite Repair and Maintenance Services
ServerLIFT® Service Contract and Extended Warranty holders in the United States and Canada can take advantage of on-site repair and maintenance. We dispatch service technicians from our vetted and trusted third-party network.
As part of the terms of warranty contract, you may be required, as needed, to assist our remote support staff with gathering information needed to make a warranty claim and/or repair. This includes, but is not limited to troubleshooting, testing, and providing pictures and/or video of the issue(s). Failure or refusal to provide ServerLIFT
®
with the requested information may result in the invalidation of the claim as covered by the warranty.
In other international locations, on-site service is performed by your own staff, or through one of our global distribution partners. Even in locations that are remote or difficult to access, we will work with your staff or technicians to perform services with the help of our internal service and support team.
Length of Term and Coverage
ServerLIFT® Service and Extended Warranty agreements are available in one-, three- and five-year terms on all models. The SL-350X hand-cranked lift is the only exception, available only in three- and five-year terms. Warranty extensions include a year-end or end-of-term on-site preventative maintenance service.
We encourage and recommend starting extended coverage at the time of initial purchase in order to ensure continuity of service and maintenance. However, warranty and service coverage can be purchased later on or when extended coverage has lapsed, after an initial, paid, on-site equipment assessment and reinstatement service visit.
ServerLIFT® Equipment Limited and Extended Warranties and Service Contracts

Limited Warranty
Extended Warranty & Service Contract
Extended Warranty
Coverage Period

Year 1

3- or 5-Year Terms

3- or 5-Year Terms

Application

Defects in Material & Workmanship

Component Breakdown (wear & tear)

Component Breakdown (wear & tear)

Parts
Shipping
Labor

✘

✘

Battery

Prorated replacement

N/A

N/A

Ability to Extend Warranty

✘

Term-End Service

✘

Service Kit only

Preferred Pricing

✘

Time of Purchase

N/A

Prior to the end of

previous extension

Prior to the end of

previous extension
Warranty Terms and Conditions
For pricing on an Extended Warranty and Service agreement or to ask us questions:
Why OUR CUSTOMERS RELY ON SERVERLIFT®
I would recommend it 100%. It literally has saved my team's backs. This last year was our biggest year, and for us to do as much as we did (we did almost 200 racks in 6 months)...you can't do that kind of work without having something that makes your job easier. ServerLIFT® solutions have taken all of that burden off of my team.
The ServerLIFT® unit was of great benefit during the racking of our blade centers. With the use of the strap kit, one person was able to unbox and safely place the 300-pound device into a rack on the rails. The benefit of not having to remove the blades and power supply components from the chassis to make it lighter saved time and potential damage.
Without a ServerLIFT® data center lift here, customers, they would be...let's just say, very displeased if we didn't offer that sort of a service when they got there and they went to rack their gear and they needed something to help them. It's something that they rely on.
We really rely on our ServerLIFT® device. It was one of the best investments we made for our data centers. Thank you!
We have a ServerLIFT® solution and it's awesome. It can lift 500 lbs without issue. Even the largest Cisco devices can be installed using it. Our facilities group uses it to pull motors from CRAC Units. It's well worth the investment.
In 15 minutes, we racked an HP chassis and 15 new hard drive enclosures, with only one engineer. Using our new lift is much safer and quicker than using 3 engineers.
ServerLIFT® makes a great product that is easy to use, and promotes safety within the data center. It is especially useful to us in our new data centers, where we have standardized on 9ft. racks. I was most pleased with how easily it allowed us to move and re-rack our large AS/400 systems during a limited outage window.
I was initially using a manual lift to move servers and other equipment. When the ServerLIFT® electric model came out it was an even better solution. If I have a server that needs to be installed and I am the only one available, I can get it down quickly and easily with the ServerLIFT® unit.
Safety is our #1 priority. Originally, we didn't have the resources to install the hardware safely. We were using other brands of both battery- operated and hand-crank lifts, but they required too much maintenance. Now, our ServerLIFT® unit is well-used and everybody is happy with the 'Cadillac' we bought. It's a great investment.
Speak to a specialist to find the right lifting solution for your data center.
Download our FREE white paper, "The Data Center Migration Guide"
Optimizing IT production is dependent on properly updating and maintaining your equipment and data center facilities. Utilize our free guidebook to visualize, plan, and execute a data center migration.