2012 AFCOM DATA CENTER WORLD:
The Premier Conference for Data Center & Facilities Management Professionals


From time to time I run across news, products, or events that are worth sharing with our blog readers Today is going to be one of those days that toot someone else's horn. AFCOMs Data Center World Conference and Tradeshow is definitely something worth sharing and if you haven't heard about it yet, I'll fill you in below.
In only a few short days hundreds of data center facilities and data center professionals will be flocking to Las Vegas, Nevada to attend one of the largest industry events in the country. Data Center World, sponsored by AFCOM, will be taking up residency in the Mirage Hotel starting on March 18th for a four day data center bonanza.
Known as one of the most informative and reputable conference & trade shows to attend, DCW is definitely going to cause a buzz in the industry. No doubt, if you, like I, don't have the privilege of attending, you will be eagerly waiting to hear word of just what was being said and which were the latest and greatest products showcased at the tradeshow.
The conference is designed to meet the needs of seasoned data center and facilities management professionals and assist them in gaining crucial insight into how formal processes and industry data center equipment can align IT goals with business goals to improve operations.
This year's conference is packed with the industry's movers and shakers and is guaranteed to leave attendees with a head full of knowledge and fresh ideas; not to mention a vastly expanded social and professional network.
If you haven't registered yet, don't fret, there's still time. DCW has registration forms available on their website, if you are still interested in attending. If given the chance, I would highly recommend it. There are few other conferences with the same level of peer-to-peer opportunities.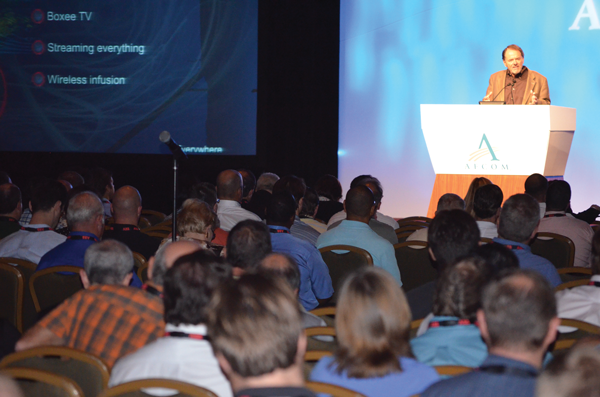 Here is the low down on exactly what will be occurring over the four day conference and trade-show that is about to take over Las Vegas Blvd:
Keynote:
First and foremost, if you haven't heard, Vivek Kundra, will be the keynote speaker for Data Center World 2012. Appointed by President Obama as the nation's first Chief Information Officer, he served at the federal government's information technology bureaucracy during a time when cutting costs, increasing efficiency, and driving innovation were of utmost importance. In his DCW keynote presentation, Kundra will share his experience leading change across the world's largest consumer of information technology—the U.S. government—and the lessons every organization can use when leading a transformation in a change-averse environment.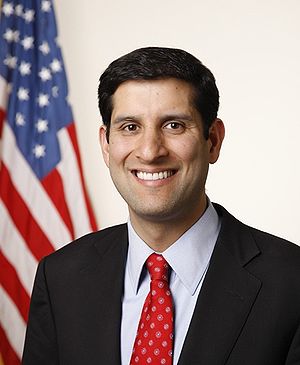 Besides the keynote what else will these four days be filled with, you ask? Well there are more than enough options for attendees to choose from. With virtual tours, tutorials, educational sessions, product information sessions, meet and greets, the data center manager of the year ceremony, the expo hall, networking functions, and the tradeshow, there little chance for any down time.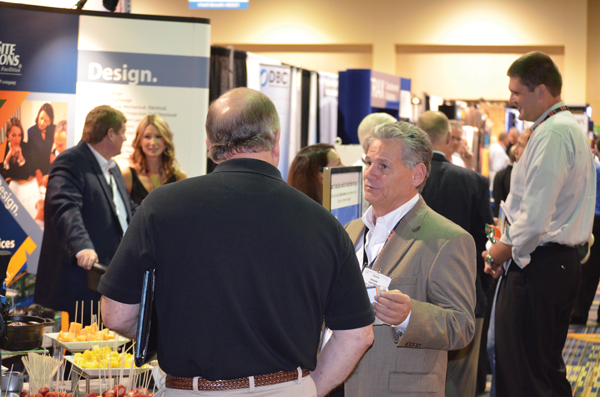 Virtual Data Center Tours:
A Glimpse of Brocade's New World Class Data Center

From Racquetball to Renovation: The Making of UNLV's New Data Center
Tutorials:
TUT01: How to Determine Your Data Center Strategy: Build or Buy, Cloud or Colo

TUT02: Optimizing Availability, Capacity and Efficiency with DCIM

TUT03: How to Prepare for a Disaster in the Real World
Educational Sessions:
GENERAL DATA CENTER MANAGEMENT–


Data center professionals are charged with managing a multitude of projects, services and technologies. Sessions that focus on management explore topics that will help you manage your data center more efficiently.

DISASTER RECOVERY/SECURITY-
Disaster recovery and security are ever-present issues that data center professionals must face and tackle. Sessions present best practices, new technologies and compliance issues that every manager should learn.
CLOUD COMPUTING-
Data centers are leveraging the cloud in new and innovative ways. Sessions explore these new technologies, including the risks, benefits and deployment strategies when it comes to utilizing the cloud.
DATA CENTER BUILDS / EXPANSION AND DESIGN-
Professional and real-life experts in data center build and design present the complex considerations and analysis required to make educated decisions on builds and design.
GENERAL FACILITIES MANAGEMENT-
Facilities management is a necessary component to every data center. Sessions present trends, innovative technology and strategies in facilities management.
POWER AND COOLING-
Efficiently leveraging power and cooling is a critical task for today's data center professional which can lead to energy reduction and cost savings. Sessions include practical guidelines and techniques as well as case studies presented by your peers.
Product Information Sessions:
Sessions are presented by Data Center World exhibitors and showcase the latest services and technologies available for the data center
Data Center World Expo:
Showcases products and services for the entire data center and draws 1,000 industry experts over the two days of exhibits. This is the best place to get ideas and find answers to your data center problems. See new solution demonstrations and choose the best for your needs. Compare technologies from around the world in one place and get the edge you need to stay competitive and keep your facility running efficiently today and into the future.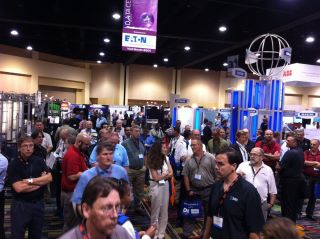 Some things you have the opportunity to learn at Data Center World:
How to choose the best DCIM solution for your data center

How to identify underutilized servers

The benefits ITIL offers your data center

Five cost cutting tips in purchasing technology

Why you really should consider PODs to host your servers, storage and networks

6 wireless approaches that will boost your power and cooling efficiency

5 unforeseen costs of virtualization that you need to know

8 ways you can extend the life of your existing equipment

How to calculate how effective your servers are being used

The metrics that let you know if you are spending money in the right places

New methods to protect today's massive data storage requirements

5 cost-cutting tips when purchasing structured cabling

How to determine if co-location is the right tool for your data center

13 questions you should ask about prospective facilities

How one company was able to achieve its goal of 100% virtualization

How to reduce your risks for liability when disposing of old equipment

Understanding which of your applications and data make the most sense for the cloud

The implications of cloud applications on your D/R strategy

[/wpcol_1half]
[wpcol_1half id="" class="" style=""]
Which of today's latest access control solutions you should deploy

What the three major disaster recovery risks are on the cloud

How DPL (Data Protection Lifecycle) can solve your backup and archiving needs

The advantages of choosing an open source power system in a cloud environment

How to successfully design and implement a private cloud in your data center

How to monitor and manage disparate IT systems (on the cloud, in colo centers, etc.)

Everything you need to know about the pros and cons of modular data centers

How to conduct a comparative analysis for the expand/build/ buy decision

8 Steps to successful data center commissioning

3 benchmarking tools that will help you understand your data center performance

Understanding the limitations of your backup generator

The impact of direct current on the data center and why it may be more reliable

How to obtain payments from local grid operators for agreeing to switch to standby power before blackouts occur

Steps you can take to reduce raised floor cooling waste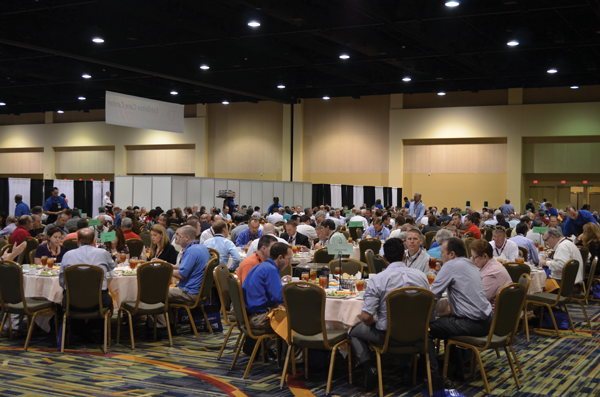 As you can see, this conference is packed with a lot of punch and a ton of learning and networking opportunities. If you would like more information a brochure about the event is available for download on the Data Center World website, as well as the registration information and form.