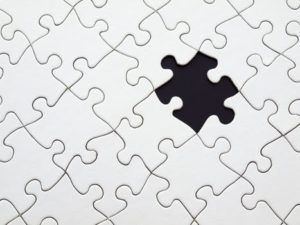 This year we've noticed a trend in data centers; infrastructure management is struggling to keep up with the demand for connectivity. A lot of this can be blamed on the growth from Internet of Things (IoT) sensors and the data they capture. The growth of IoT threatens data center efficiency.
As data center managers are being tasked to handle bigger data loads, do you really think they have time to assemble a team of three or four employees to physically move data center equipment? It's the last thing a data center manager should have to worry about.
Gartner predicts that over half of all the new business processes on the market by 2020 will be IoT-centric. This will challenge data center managers to handle the wealth of additional information these sensors capture and bring to the enterprise. Data center managers will also increasingly be called upon to extend their responsibilities around security, as more IoT devices will mean additional threat vectors that must be mitigated.
IoT and Capacity Management
The Internet of Things connects remote sensors that provide a steady data stream. This data can be harnessed and integrated into existing enterprise processes. The IoT is now everywhere — and it's changing how hospitals monitor discharged patients, how cities respond to traffic patterns, and even how police monitor and respond to gunshots. In the data center, IoT devices are being used to monitor energy efficiency, server room temperature, humidity, and more.
But all this data will increasingly push data center managers to deliver on the scalability promised by our digital architectures. Proactively managing capacity is job one for data center managers tasked with responding to the demands of the IoT.
If Gartner's crystal ball is correct, data centers will soon be struggling with the volume and velocity of data flooding in from the roughly 26 billion IoT devices in use by 2020. From a hardware perspective, this will require additional capacity, faster upgrades, and perhaps even the deployment of distributed mini data centers designed to aggregate more data, more quickly.
How quickly you can deploy, consolidate, and deconfigure data center equipment will have a big impact on how you respond to these demands.
Streamlining Data Center Workflows
With data centers evolving and their capacity expanding, the last task the forward-thinking data center manager needs to worry about is the physical migration of hardware. Yet we've found that the lifting and maneuvering of servers into racks in the data center is one of those processes that is rarely evaluated for its effectiveness and safety.
As the demands for data center managers increase, server relocation, replacement, and installation will increasingly require planning and implementation time that you simply do not have. As pressures increase to expand data centers to handle IoT data, speed-to-launch will become increasingly important. Utilizing an assisted lifting device (ALD) cuts the physical migration of data center equipment in half — or more.
It's clear that the data center of the future will discard cumbersome processes. Assisted lifting devices (ALDs) are part of the growing family of data center infrastructure technologies designed to deploy technology with the speed and efficiency demanded by the IoT.