Terms & Conditions of Quotation & Sale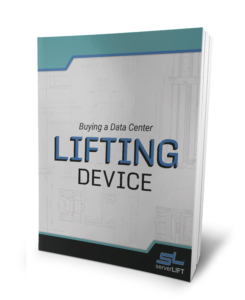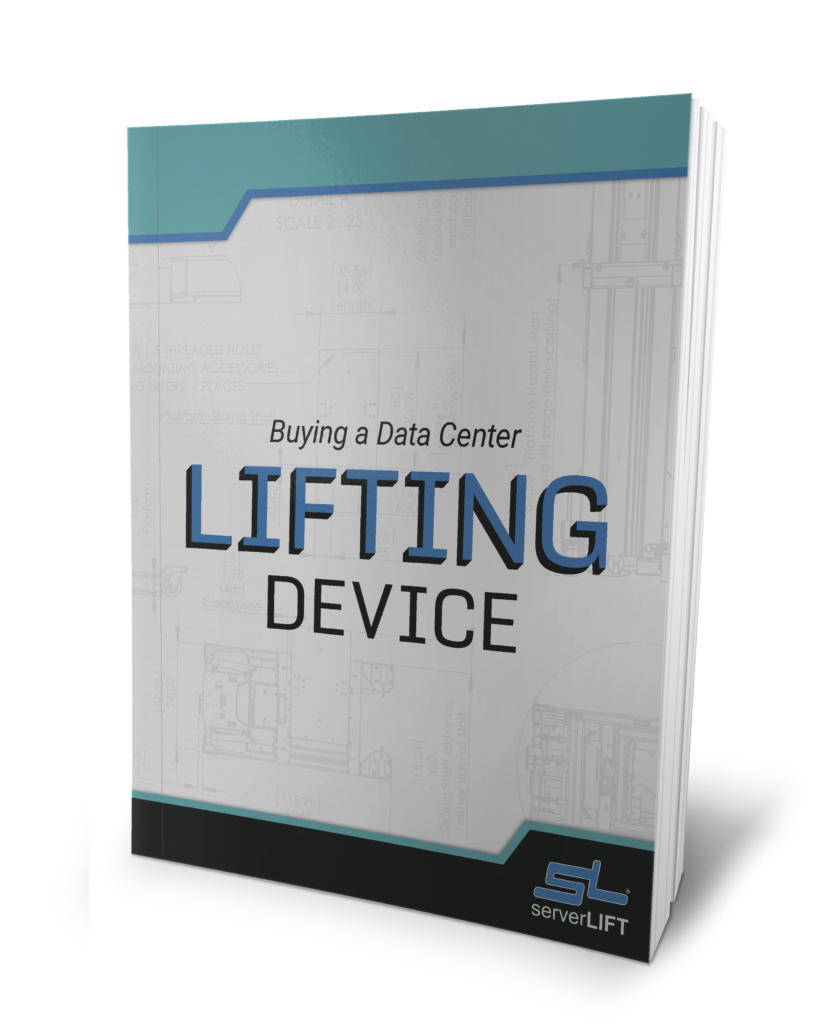 Scarica il nostro white paper GRATUITO, "Acquisto di un dispositivo di sollevamento per data center"
ServerLIFT® Terms & Conditions of Quotation and Sale
Note: Sales and use taxes not billed on orders outside the State of Arizona
1. Purchase is subject to acceptance of ServerLIFT® Terms & Conditions of Sale.
2. I numeri di preventivo devono essere indicati nell'ordine di acquisto.
3. ServerLIFT® ships orders in specialized packaging designed for each product.
4. Le tariffe per le spese di spedizione per servizi speciali indicate sono garantite solo per gli Stati Uniti.
5. Le tariffe per Canada e Messico potrebbero essere più alte di quelle indicate.
6. I clienti internazionali (incluso il Canada) sono responsabili di tutte le dogane e le attività di intermediazione.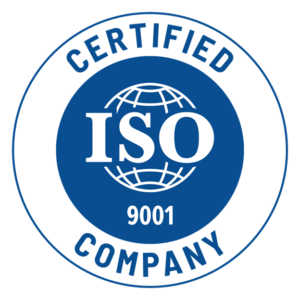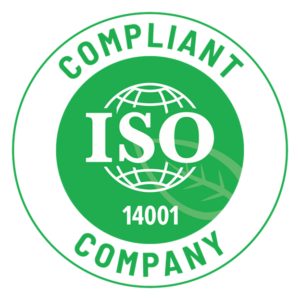 As a certified ISO:9001 and compliant ISO:14001 manufacturer, ServerLIFT® has made a commitment to our customers, suppliers, and community, to continuously improve and to deliver products and services that meet or exceed the highest standards for quality and minimizing environmental impact.
PURCHASER'S OFFER RESULTING FROM SERVERLIFT® CORPORATION'S (SERVERLIFT®) QUOTATION IS EXPRESSLY CONDITIONED UPON PURCHASER'S ASSENT TO SERVERLIFT® CORPORATION'S TERMS AND CONDITIONS OF QUOTATION AND SALE DESCRIBED HEREIN, WHICH WILL BE TREATED AS INCLUDED IN THAT OFFER. ALL ORDERS WILL BE SUBJECT TO THESE TERMS AND CONDITIONS UNLESS OTHERWISE EXPRESSLY AGREED UPON BY SERVERLIFT AND PURCHASER IN WRITING.
QUOTAZIONI
Le offerte sono valide per 30 giorni (le tariffe di spedizione sono stime, valide per 7 giorni e potrebbe essere necessario ri-quotare al momento dell'ordine) dalla data dell'offerta se non diversamente indicato.
Le offerte sono valide solo per i prodotti specifici e le condizioni di consegna fornite dall'Acquirente al momento della richiesta. I dettagli specifici dei prodotti, servizi e consegne richiesti si riflettono in questo preventivo che, quando accettato dall'Acquirente, sarà l'identificazione di controllo dei prodotti da consegnare, dei servizi da rendere e delle condizioni di consegna.
Tutti i prezzi e gli obblighi indicati sono applicabili solo a questa offerta. I prezzi sono soggetti a modifiche.
Pricing is subject to acceptance of ServerLIFT® payment terms.
Tutti i prezzi sono in dollari USA.
CONDIZIONI DI VENDITA
TERMINI E CONDIZIONI DELL'ACQUIRENTE: If Purchaser submits to ServerLIFT® a purchase order, contract or other documentation that includes terms and conditions or references terms and conditions different from or in addition to those described herein.


ServerLIFT® reserves the right to object to and/or require revision to those terms and conditions and does not necessarily and automatically assent to them.
Those submitted terms and conditions will be considered only as a counter offer and will not be binding unless agreed to in writing by an authorized employee or agent of ServerLIFT®.
I Termini e condizioni dell'acquirente non saranno considerati parte di alcun contratto tra le parti. I termini e le condizioni nel presente documento, ad eccezione delle presenti Condizioni di vendita, non costituiscono un'offerta e sono soggetti a modifiche.

ACCETTAZIONE:


All purchase orders and/or contracts are subject to acceptance by ServerLIFT® at its place of business in the State of Arizona. Acceptance of this quotation, whether or not the quotation number is referenced by the Purchaser at the time of sale, and unless otherwise expressly objected to by the Purchaser prior to the sale, constitutes Purchaser's assent to the Terms and Conditions set forth herein.
Any changes in terms or additional terms shall not be binding upon ServerLIFT®, unless specifically agreed to in writing by authorized employee or agent of ServerLIFT®.

PREZZI:


Final invoice pricing is subject to acceptance of ServerLIFT® payment terms.
Tutti i prezzi sono in dollari USA.
I rimborsi per gli ordini restituiti qualificati verranno inviati entro 30 giorni dal ricevimento della merce restituita.

CANCELLAZIONI E RESI:


ServerLIFT® reserves the right to cancel a purchase order or contract at any time before shipment without penalty.
Tutti gli ordini possono essere restituiti e / o annullati dall'Acquirente entro 30 giorni per un rimborso completo compreso il costo della spedizione di ritorno. Per beneficiare di un rimborso completo, i prodotti restituiti devono essere ricevuti in condizioni commercialmente accettabili, privi di danni causati da forza, negligenza o uso improprio o qualsiasi altra azione o inazione da parte dell'Acquirente.
Upon cancellation of an order by Purchaser, only those portions of the order that have not already been fulfilled by ServerLIFT® or those that have already been fulfilled and still qualify for cancellation under these terms may be cancelled.

LE TASSE:


L'acquirente è tenuto a pagare tutte le tasse applicabili sulle vendite e sull'uso.
ServerLIFT® does not maintain any nexus outside of the state of Arizona, USA, and as such does not collect sales and use taxes on behalf of the Purchaser in any other jurisdiction.
By submitting an order to ServerLIFT® on the basis of this quotation (whether through a purchase order, contract or other documentation), Purchaser accepts responsibility for remittance of any and all applicable sales and use taxes that are, or may become, due outside of the state of Arizona or to a taxing agency other than the State of Arizona, any municipality within the State of Arizona, or any political subdivision of the State of Arizona. Purchaser will provide ServerLIFT® with documentation or proof of such remittance, upon request, for the period of seven (7) years after the order date.
ServerLIFT® will pre-pay and add all applicable sales, transaction-privilege, and use taxes to the Purchaser's invoice(s) for sales delivered within the state of Arizona, USA.
Sales made to Purchasers that are reselling the products and services to a third party are only subject to sales and use taxes, even within areas where ServerLIFT® maintains a nexus, on the sale made to the final party in the transaction chain.


Purchaser will submit a Resale Certificate to ServerLIFT® prior to order fulfillment in the event that a current Resale Certificate for the Purchaser in the destination jurisdiction is not already on file with ServerLIFT®.
Purchaser will provide ServerLIFT® with documentation or proof of reselling the contents of the order, upon request, for the period of seven (7) years after the order date.

Purchaser releases and does not hold ServerLIFT® liable for any and all fees or penalties resulting from non-payment or late payment of sales and use taxes outside of the state of Arizona, USA and holds ServerLIFT® harmless of, and from, any liability, damages or claims, including reasonable attorneys' fees and litigation costs and expenses arising from non-payment of taxes for which Purchaser is responsible under these Terms and Conditions.

CONDIZIONI DI PAGAMENTO E RIMEDI:


At ServerLIFT®'s sole discretion, credit/payment terms may be extended, modified, or revoked to Purchaser for payments. Factors taken into consideration for establishment, modification, or revocation of credit terms include, but are not limited to:


Controlli del credito di cronologia dei pagamenti, incassi e giudizi.
Past payment history with ServerLIFT®.
Dimensione dell'ordine e tipo di condizioni di credito richieste.

I pagamenti non soggetti a condizioni di credito devono essere interamente rimborsati al momento della fattura e prima del rilascio della merce o della spedizione.
I termini di credito non si applicano ai pagamenti con carta di credito o agli ordini di pezzi di ricambio.
L'acquirente è responsabile del pagamento di tutte le tasse, i dazi e le tasse di destinazione, inclusi ma non limitati a tariffe doganali, IVA, HST, GST e / o PST.
Tutti i prezzi sono in dollari USA e i pagamenti devono essere effettuati in dollari USA.
I termini di pagamento iniziano alla data di spedizione.
Tutti i pagamenti devono essere rimessi entro la data di scadenza della fattura.
Per i clienti all'interno del Nord America, i pagamenti ricevuti almeno 15 giorni dopo la data di scadenza della fattura saranno considerati scaduti. In tutte le altre regioni, i pagamenti ricevuti almeno 30 giorni dopo la data di scadenza della fattura saranno considerati scaduti. I saldi scaduti possono essere soggetti a riscossioni e / o altre azioni.
Purchaser's account with ServerLIFT® may not be considered to be in good standing as a result of late payments. Account not in good standing may result in a change of credit or payment terms.
In the event of shipping loss or damage, where ServerLIFT® is liable for replacement of the shipped goods, the credit terms and payment due dates applicable to Purchaser will reset to the date the replacement goods were shipped.
Il numero di fattura deve essere referenziato sui pagamenti rimessi.
Bank fees charged to ServerLIFT® as a result of Purchaser payment or method of payment, including but not limited to wire transfer fees, currency conversion fees, and returned check fees are the responsibility of the Purchaser. These fees can be added to the invoice total at the time of remittance, or paid to ServerLIFT® subsequently through other means.
In the event that Purchaser disputes any aspect of the invoice(s), including products, services, or pricing, such disputes must be made in writing to ServerLIFT® within 5 days of receipt of invoice. Disputes do not relieve Purchaser of the obligation to remit payment in full by the invoice(s) due date, unless explicitly agreed to by ServerLIFT®. Payments should be made in full, and partial, disputed amounts may not be withheld. Purchaser and ServerLIFT® will attempt to resolve any dispute promptly and in good faith.
Disputed amounts resolved in the Purchaser's favor after payment is made will be refunded to Purchaser by ServerLIFT® within 15 days of resolution.

SHIPMENTS AND DELIVERY:


Quoted shipping dates are estimated and subject to availability of goods at time of acceptance of order by ServerLIFT®, and subject to the full disclosure by the Purchaser of any and all shipping or delivery information requested by ServerLIFT®.
Delivery of goods will not be unreasonably withheld or delayed for accounts in good standing or for pre-paid orders. Past due balances may result in ServerLIFT® withholding or delaying deliveries to Purchaser, even in the case of a pre-paid order. Any and all costs to ServerLIFT® for delivery delays that result from late payments, non-payment, account and credit holds, or any other delay caused by the Purchaser, an agent, affiliate or customer of the Purchaser, will be the sole responsibility of the Purchaser and Purchaser agrees to reimburse ServerLIFT® for all such charges and associated fees.
Shipments to/within North America will be governed by the following shipping terms:
| Termine di spedizione | Punto di consegna | Descrizione |
| --- | --- | --- |
| FOB Destination, Prepaid, Add & Handling* | | Shipper (ServerLIFT®) handles goods, including scheduling, insurance, and documentation to the destination. All costs and handling charges are prepaid by Shipper, and added to Purchaser's invoice. |
| | | L'acquirente o il corriere designato dell'acquirente gestisce le merci, compresa la pianificazione, l'assicurazione e la documentazione per la destinazione. Tutti i costi e le spese di gestione sono a carico dell'acquirente. |
Shipments made to or delivered outside of North America will be governed by the shipment-specific and agreed upon Shipping Terms as specified by INCOTERMS 2010.
Risk of loss shall pass to the Purchaser at the time of and at the named place of delivery. When Purchaser arranges any part of shipment, risk of loss shall pass to Purchaser upon transfer of goods from ServerLIFT® or its agent(s) to Purchaser or its agent(s).
Tip N' Tell indicators are placed on all cartons and crates shipped by ServerLIFT®. These indicators will activate if the goods were tipped or dropped on their side. At the time of and place of delivery, the consignee or receiving agent must inspect the Tip N' Tells for each piece in the shipment. Any activated indicators as well as all visible damage to the goods and packaging must be noted on the Bill of Lading by both the receiver and driver prior to accepting delivery.


Even if no damage is visible, the shipment should be unpackaged and inspected.
In all instances of damage, photos should be taken if possible, and the packaging should be saved.
ServerLIFT® must be contacted immediately and notified in writing upon discovery of damage or defects. Purchaser agrees that damage or defects resulting from shipping or mishandling that are not noted at the time of delivery, documented, and disclosed to ServerLIFT® on the day of delivery, will be considered to have occurred after the time of delivery and will not be covered by ServerLIFT® warranties or the responsibility of ServerLIFT®, its agents or carriers.

Tutti i prezzi di spedizione sono stime. L'Acquirente si impegna a pagare tutte le spese di spedizione finali secondo le Condizioni di spedizione applicabili, comprese le spese per tutti i servizi speciali richiesti al corriere al momento della consegna, anche se non richiesti in anticipo.

FORZA MAGGIORE: ServerLIFT® is not responsible for any delay or failure to perform due to causes beyond its reasonable control. These causes include, but shall not be restricted to, fire, storm, flood, explosion, accident, acts of a public enemy, terrorism, labor disputes, labor shortages, transportation, or failure or delays in transportation, inability to secure raw materials or machinery for the manufacture of its devices, acts of G-d, acts of Federal Government or any agency thereof, acts of any state or local government or agency thereof, and judicial action. Similar causes shall excuse Purchaser for failure to take goods ordered by Purchaser, other than those already in transit, or those especially fabricated and not readily salable to others.
LEGGE APPLICABILE E SELEZIONE DEL FORUM: This agreement and its performance discharge of the obligations imposed by it, construction and interpretation is governed by the laws of the State of Arizona, or another venue as mutually agreed to by both parties, to the exclusion of the law of any other forum and without regard to jurisdiction in which any action or special proceeding may be instituted.
Purchaser shall, at all times, comply with all applicable federal, state and local laws and regulations. Unless otherwise agreed to by both parties, the Arizona Superior Court for Maricopa County and the United States District Court for the District of Arizona for those cases over which it has subject-matter jurisdiction have the sole and exclusive jurisdiction regarding cases brought to enforce, or interpret this agreement and decide any disputes arising under it.
APPLICAZIONE DELLA MERCE E UTILIZZO RESPONSABILE: ServerLIFT®, its agents, contractors, consultants, employees, officers, and its directors are not responsible for all claims, losses, suits, judgments, awards, costs or expenses whether arising in tort or contract, including Attorney's fees, expenses and costs, arising out of the (i) application of Goods to Purchaser's designs and/or products, or ServerLIFT®'s assistance in the application of Goods, (ii) negligent acts or omissions of the Purchaser or its employees, (iii) failure to use or maintain ServerLIFT®'s products in accordance with the instructions for their use and maintenance or (iv) Purchaser's breach of these Terms and Conditions.
RISERVATEZZA: Nessuna delle parti divulgherà informazioni riservate a terzi, a meno che la parte divulgante non riceva il consenso scritto dell'altro. Le informazioni divulgate da una delle parti l'una all'altra che la parte divulgante non ha reso pubblicamente disponibili (ad es. Tramite il proprio sito Web o che possono essere facilmente e ragionevolmente ottenute) sono considerate di default informazioni riservate.
VALIDITÀ: Any failure of ServerLIFT® to enforce at any time, or for any period of time, any of the provisions set forth herein, is not constitute a waiver of those provisions or in any way affect the validity of these Terms and Conditions.
CLAUSOLA: L'invalidità o inapplicabilità di qualsiasi termine o disposizione contenuta in questi Termini e Condizioni non annulla o compromette le restanti disposizioni, che rimarranno in vigore.
Perché i nostri clienti fanno affidamento su SERVERLIFT®
I would recommend it 100%. It literally has saved my team's backs. This last year was our biggest year, and for us to do as much as we did (we did almost 200 racks in 6 months)...you can't do that kind of work without having something that makes your job easier. ServerLIFT® solutions have taken all of that burden off of my team.
ServerLIFT® unit was of great benefit during the racking of our blade centers. With the use of the strap kit, one person was able to unbox and safely place the 300-pound device into a rack on the rails. The benefit of not having to remove the blades and power supply components from the chassis to make it lighter saved time and potential damage.
Without a ServerLIFT® data center lift here, customers, they would be...let's just say, very displeased if we didn't offer that sort of a service when they got there and they went to rack their gear and they needed something to help them. It's something that they rely on.
We really rely on our ServerLIFT® device. It was one of the best investments we made for our data centers. Thank you!
We have a ServerLIFT® solution and it's awesome. It can lift 500 lbs without issue. Even the largest Cisco devices can be installed using it. Our facilities group uses it to pull motors from CRAC Units. It's well worth the investment.
In 15 minuti abbiamo creato un telaio HP e 15 nuovi contenitori per disco rigido, con un solo tecnico. L'uso del nostro nuovo ascensore è molto più sicuro e rapido rispetto all'utilizzo di 3 ingegneri.
ServerLIFT® makes a great product that is easy to use, and promotes safety within the data center. It is especially useful to us in our new data centers, where we have standardized on 9ft. racks. I was most pleased with how easily it allowed us to move and re-rack our large AS/400 systems during a limited outage window.
I was initially using a manual lift to move servers and other equipment. When the ServerLIFT® electric model came out it was an even better solution. If I have a server that needs to be installed and I am the only one available, I can get it down quickly and easily with the ServerLIFT® unit.
Safety is our #1 priority. Originally, we didn't have the resources to install the hardware safely. We were using other brands of both battery- operated and hand-crank lifts, but they required too much maintenance. Now, our ServerLIFT® unit is well-used and everybody is happy with the 'Cadillac' we bought. It's a great investment.
Parla con uno specialista per trovare la giusta soluzione di sollevamento per il tuo data center.
Scarica il nostro white paper GRATUITO, "Best practice per la gestione delle apparecchiature dei data center"
L'uso di apparecchiature errate e l'ignoranza degli standard di sicurezza all'interno del proprio data center può avere un costo incalcolabile. La nostra guida gratuita illustra in dettaglio come evitare infortuni e implementare l'attrezzatura giusta per i progetti giusti.