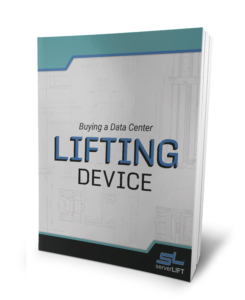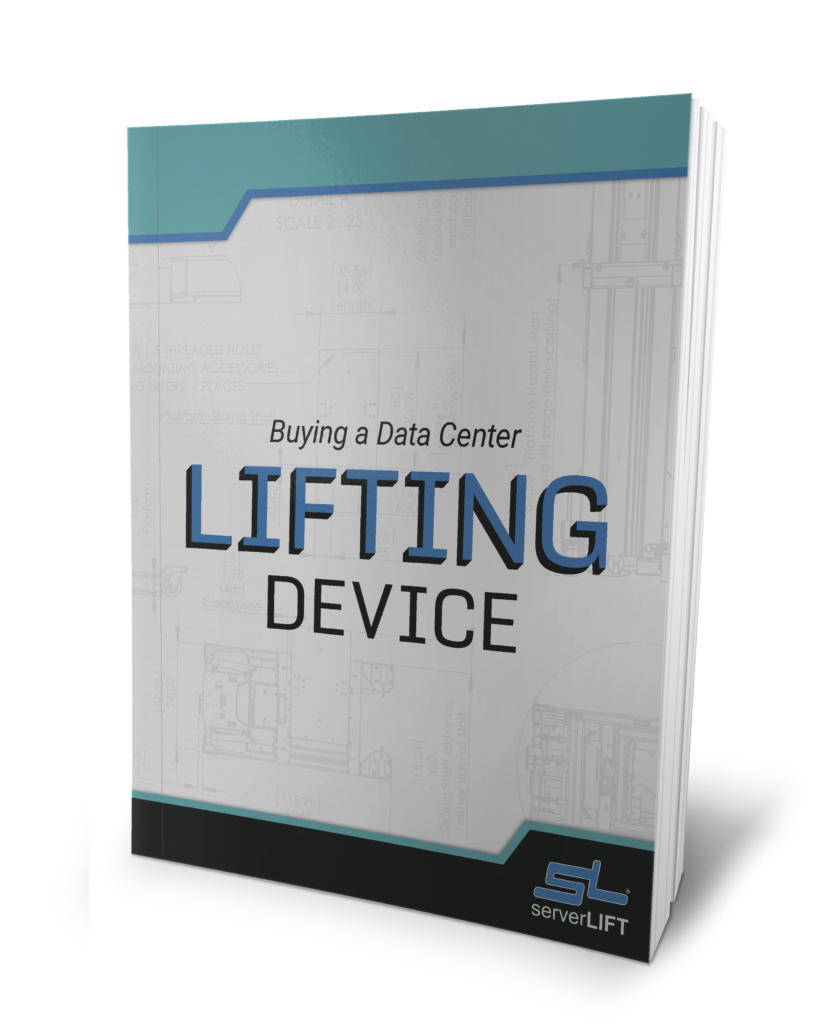 Laden Sie unser KOSTENLOSES Whitepaper & #8220; Kauf eines Rechenzentrumshebegeräts & #8221;
ServerLIFT® Terms and Conditions of Sale
1. Purchase is subject to acceptance of ServerLIFT
®
Terms & Conditions of Sale.
2. Auf Angebotsnummern sollte in der Bestellung verwiesen werden.
3. ServerLIFT
®
ships orders in specialized packaging designed for each product.
4. Die angegebenen Preise für besondere Serviceversandkosten gelten nur für die USA.
5. Preise für Kanada und Mexiko können höher sein als angegeben.
6. Internationale Kunden (einschließlich Kanada) sind für alle Zoll- und Maklergebühren verantwortlich.
As a certified ISO:9001, ISO:14001, and ISO:45001 manufacturer, ServerLIFT
®
has made a commitment to our customers, suppliers, and community, to continuously improve and to deliver products and services that meet or exceed the highest standards for quality and minimizing environmental impact.
PURCHASER'S OFFER RESULTING FROM SERVERLIFT
®
CORPORATION'S (SERVERLIFT
®
) QUOTATION IS EXPRESSLY CONDITIONED UPON PURCHASER'S ASSENT TO SERVERLIFT
®
CORPORATION'S TERMS AND CONDITIONS OF QUOTATION AND SALE DESCRIBED HEREIN, WHICH WILL BE TREATED AS INCLUDED IN THAT OFFER. ALL ORDERS WILL BE SUBJECT TO THESE TERMS AND CONDITIONS UNLESS OTHERWISE EXPRESSLY AGREED UPON BY SERVERLIFT AND PURCHASER IN WRITING.
ZITATE
Angebote sind 30 Tage ab Datum des Angebots gültig (bei den Versandkosten handelt es sich um Schätzungen, die 7 Tage gültig sind und möglicherweise zum Zeitpunkt der Bestellung neu angegeben werden müssen), sofern nicht anders angegeben.
Angebote gelten nur für die spezifischen Produkte und Lieferbedingungen, die der Käufer zum Zeitpunkt der Angebotsanfrage angegeben hat. Die spezifischen Details der angeforderten Produkte, Dienstleistungen und Lieferungen sind in diesem Angebot enthalten, das bei Annahme durch den Käufer die kontrollierende Identifizierung der zu liefernden Produkte, der zu erbringenden Dienstleistungen und der Lieferbedingungen darstellt.
Alle angegebenen Preise und Verpflichtungen gelten nur für dieses Angebot. Preise sind freibleibend.
Pricing is subject to acceptance of ServerLIFT® payment terms.
Alle Preise verstehen sich in US-Dollar.
VERKAUFSBEDINGUNGEN
BEDINGUNGEN DES KÄUFERS: If Purchaser submits to ServerLIFT® a purchase order, contract or other documentation that includes terms and conditions or references terms and conditions different from or in addition to those described herein.

ServerLIFT® reserves the right to object to and/or require revision to those terms and conditions and does not necessarily and automatically assent to them.
Those submitted terms and conditions will be considered only as a counter offer and will not be binding unless agreed to in writing by an authorized employee or agent of ServerLIFT®.
Die Geschäftsbedingungen des Käufers gelten nicht als Bestandteil eines Vertrages zwischen Parteien. Mit Ausnahme dieser Verkaufsbedingungen stellen die vorliegenden Geschäftsbedingungen kein Angebot dar und sind freibleibend.

ANNAHME:

All purchase orders and/or contracts are subject to acceptance by ServerLIFT® at its place of business in the State of Arizona. Acceptance of this quotation, whether or not the quotation number is referenced by the Purchaser at the time of sale, and unless otherwise expressly objected to by the Purchaser prior to the sale, constitutes Purchaser's assent to the Terms and Conditions set forth herein.
Any changes in terms or additional terms shall not be binding upon ServerLIFT®, unless specifically agreed to in writing by authorized employee or agent of ServerLIFT®.

PREISGESTALTUNG:

Final invoice pricing is subject to acceptance of ServerLIFT® payment terms.
Alle Preise verstehen sich in US-Dollar.
Rückerstattungen für qualifizierte Rücksendungen werden innerhalb von 30 Tagen nach Erhalt der Rücksendung überwiesen.

STORNIERUNGEN UND RÜCKGABEN:

ServerLIFT® reserves the right to cancel a purchase order or contract at any time before shipment without penalty.
Alle Bestellungen können vom Käufer innerhalb von 30 Tagen für eine volle Rückerstattung einschließlich der Kosten für die Rücksendung zurückgegeben und / oder storniert werden. Um eine vollständige Rückerstattung zu erhalten, müssen die zurückgegebenen Produkte in einem wirtschaftlich akzeptablen Zustand und frei von Schäden sein, die durch Gewalt, Vernachlässigung oder Missbrauch oder andere Handlungen oder Untätigkeiten des Käufers verursacht wurden.
Upon cancellation of an order by Purchaser, only those portions of the order that have not already been fulfilled by ServerLIFT® or those that have already been fulfilled and still qualify for cancellation under these terms may be cancelled.

STEUERN:

Der Käufer ist dafür verantwortlich, alle anfallenden Umsatz- und Nutzungssteuern zu zahlen.
ServerLIFT® does not maintain any nexus outside of the state of Arizona, USA, and as such does not collect sales and use taxes on behalf of the Purchaser in any other jurisdiction.
By submitting an order to ServerLIFT® on the basis of this quotation (whether through a purchase order, contract or other documentation), Purchaser accepts responsibility for remittance of any and all applicable sales and use taxes that are, or may become, due outside of the state of Arizona or to a taxing agency other than the State of Arizona, any municipality within the State of Arizona, or any political subdivision of the State of Arizona. Purchaser will provide ServerLIFT® with documentation or proof of such remittance, upon request, for the period of seven (7) years after the order date.
ServerLIFT® will pre-pay and add all applicable sales, transaction-privilege, and use taxes to the Purchaser's invoice(s) for sales delivered within the state of Arizona, USA.
Sales made to Purchasers that are reselling the products and services to a third party are only subject to sales and use taxes, even within areas where ServerLIFT® maintains a nexus, on the sale made to the final party in the transaction chain.
Purchaser will submit a Resale Certificate to ServerLIFT® prior to order fulfillment in the event that a current Resale Certificate for the Purchaser in the destination jurisdiction is not already on file with ServerLIFT®.
Purchaser will provide ServerLIFT® with documentation or proof of reselling the contents of the order, upon request, for the period of seven (7) years after the order date.
Purchaser releases and does not hold ServerLIFT® liable for any and all fees or penalties resulting from non-payment or late payment of sales and use taxes outside of the state of Arizona, USA and holds ServerLIFT® harmless of, and from, any liability, damages or claims, including reasonable attorneys' fees and litigation costs and expenses arising from non-payment of taxes for which Purchaser is responsible under these Terms and Conditions.

ZAHLUNGSBEDINGUNGEN UND ÜBERWEISUNG:

At ServerLIFT®'s sole discretion, credit/payment terms may be extended, modified, or revoked to Purchaser for payments. Factors taken into consideration for establishment, modification, or revocation of credit terms include, but are not limited to:
Bonitätsprüfungen von Zahlungsverhalten, Inkasso und Urteilen.
Past payment history with ServerLIFT®.
Auftragsgröße und Art der gesuchten Kreditbedingungen.
Zahlungen, die nicht kreditpflichtig sind, müssen zum Zeitpunkt der Rechnungsstellung und vor Freigabe der Ware oder des Versands vollständig überwiesen werden.
Kreditbedingungen gelten nicht für Kreditkartenzahlungen oder Ersatzteilbestellungen.
Der Käufer ist für die Zahlung sämtlicher Steuern, Abgaben und Gebühren am Bestimmungsort verantwortlich, einschließlich, aber nicht beschränkt auf Zolltarife, Mehrwertsteuer, HST, GST und / oder PST.
Alle Preise sind in US-Dollar und Zahlungen müssen in US-Dollar erfolgen.
Die Zahlungsbedingungen beginnen mit dem Versanddatum.
Alle Zahlungen müssen am oder vor dem Fälligkeitsdatum der Rechnung erfolgen.
Für Kunden innerhalb Nordamerikas gelten Zahlungen, die 15 Tage oder länger nach Fälligkeit der Rechnung eingehen, als überfällig. In allen anderen Regionen werden Zahlungen, die 30 Tage oder länger nach dem Fälligkeitsdatum der Rechnung eingehen, als überfällig betrachtet. Überfällige Guthaben können Einziehungen und / oder sonstigen Maßnahmen unterliegen.
Purchaser's account with ServerLIFT® may not be considered to be in good standing as a result of late payments. Account not in good standing may result in a change of credit or payment terms.
In the event of shipping loss or damage, where ServerLIFT® is liable for replacement of the shipped goods, the credit terms and payment due dates applicable to Purchaser will reset to the date the replacement goods were shipped.
Die Rechnungsnummer sollte bei Überweisungen angegeben werden.
Bank fees charged to ServerLIFT® as a result of Purchaser payment or method of payment, including but not limited to wire transfer fees, currency conversion fees, and returned check fees are the responsibility of the Purchaser. These fees can be added to the invoice total at the time of remittance, or paid to ServerLIFT® subsequently through other means.
In the event that Purchaser disputes any aspect of the invoice(s), including products, services, or pricing, such disputes must be made in writing to ServerLIFT® within 5 days of receipt of invoice. Disputes do not relieve Purchaser of the obligation to remit payment in full by the invoice(s) due date, unless explicitly agreed to by ServerLIFT®. Payments should be made in full, and partial, disputed amounts may not be withheld. Purchaser and ServerLIFT® will attempt to resolve any dispute promptly and in good faith.
Disputed amounts resolved in the Purchaser's favor after payment is made will be refunded to Purchaser by ServerLIFT® within 15 days of resolution.
Warum sich unsere Kunden auf SERVERLIFT verlassen®
I would recommend it 100%. It literally has saved my team's backs. This last year was our biggest year, and for us to do as much as we did (we did almost 200 racks in 6 months)...you can't do that kind of work without having something that makes your job easier. ServerLIFT® solutions have taken all of that burden off of my team.
Der ServerLIFT® unit was of great benefit during the racking of our blade centers. With the use of the strap kit, one person was able to unbox and safely place the 300-pound device into a rack on the rails. The benefit of not having to remove the blades and power supply components from the chassis to make it lighter saved time and potential damage.
Without a ServerLIFT® data center lift here, customers, they would be...let's just say, very displeased if we didn't offer that sort of a service when they got there and they went to rack their gear and they needed something to help them. It's something that they rely on.
We really rely on our ServerLIFT® device. It was one of the best investments we made for our data centers. Thank you!
We have a ServerLIFT® solution and it's awesome. It can lift 500 lbs without issue. Even the largest Cisco devices can be installed using it. Our facilities group uses it to pull motors from CRAC Units. It's well worth the investment.
Innerhalb von 15 Minuten haben wir mit nur einem Techniker ein HP-Gehäuse und 15 neue Festplattengehäuse montiert. Die Verwendung unseres neuen Lifts ist viel sicherer und schneller als die Verwendung von drei Ingenieuren.
ServerLIFT® makes a great product that is easy to use, and promotes safety within the data center. It is especially useful to us in our new data centers, where we have standardized on 9ft. racks. I was most pleased with how easily it allowed us to move and re-rack our large AS/400 systems during a limited outage window.
I was initially using a manual lift to move servers and other equipment. When the ServerLIFT® electric model came out it was an even better solution. If I have a server that needs to be installed and I am the only one available, I can get it down quickly and easily with the ServerLIFT® unit.
Safety is our #1 priority. Originally, we didn't have the resources to install the hardware safely. We were using other brands of both battery- operated and hand-crank lifts, but they required too much maintenance. Now, our ServerLIFT® unit is well-used and everybody is happy with the 'Cadillac' we bought. It's a great investment.
Sprechen Sie mit einem Spezialisten, um die richtige Hebelösung für Ihr Rechenzentrum zu finden.
Laden Sie unser KOSTENLOSES Whitepaper "Best Practices für den Umgang mit Rechenzentrumsgeräten" herunter.
Die Verwendung falscher Geräte und das Nichtbeachten der Sicherheitsstandards in Ihrem Rechenzentrum kann unkalkulierbare Kosten verursachen. In unserem kostenlosen Ratgeber erfahren Sie, wie Sie Verletzungen vermeiden und die richtige Ausrüstung für die richtigen Projekte einsetzen können.