Terms & Conditions of Quotation & Sale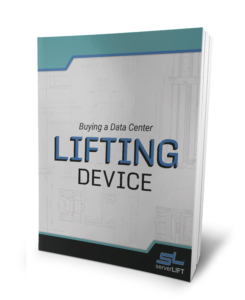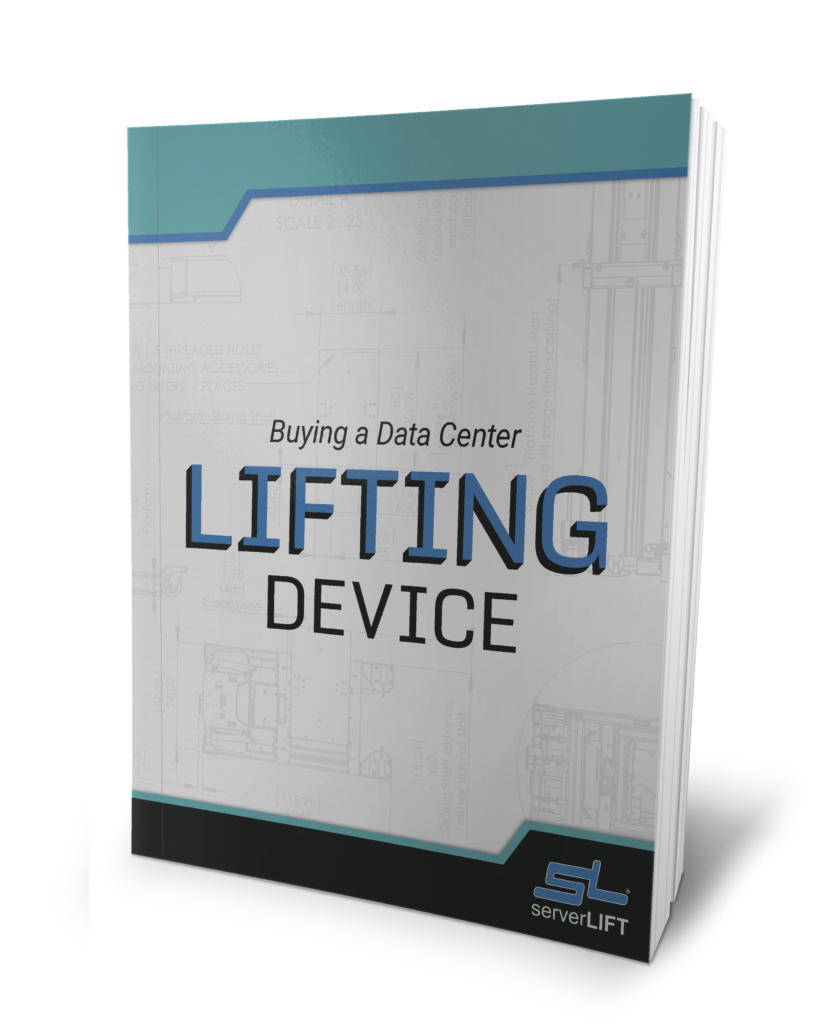 Lataa ILMAINEN valkoinen paperi, "Tietokeskuksen nostolaitteen ostaminen"
ServerLIFT® Terms & Conditions of Quotation and Sale
Note: Sales and use taxes not billed on orders outside the State of Arizona
1. Purchase is subject to acceptance of ServerLIFT® Terms & Conditions of Sale.
2. Tarjousnumeroihin on viitattava ostotilauksessa.
3. ServerLIFT® ships orders in specialized packaging designed for each product.
4. Erityispalvelujen lähetysmaksujen hinnat esitetyllä tavalla ovat taattuja vain Yhdysvalloille.
5. Kanadan ja Meksikon hinnat voivat olla ilmoitettua korkeammat.
6. Kansainväliset asiakkaat (Kanada mukaan lukien) ovat vastuussa kaikista tulleista ja välityksestä.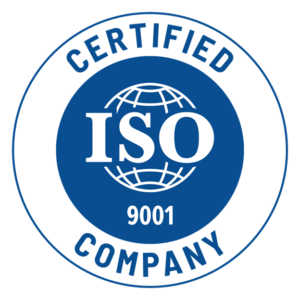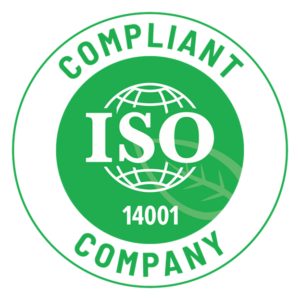 As a certified ISO:9001 and compliant ISO:14001 manufacturer, ServerLIFT® has made a commitment to our customers, suppliers, and community, to continuously improve and to deliver products and services that meet or exceed the highest standards for quality and minimizing environmental impact.
PURCHASER'S OFFER RESULTING FROM SERVERLIFT® CORPORATION'S (SERVERLIFT®) QUOTATION IS EXPRESSLY CONDITIONED UPON PURCHASER'S ASSENT TO SERVERLIFT® CORPORATION'S TERMS AND CONDITIONS OF QUOTATION AND SALE DESCRIBED HEREIN, WHICH WILL BE TREATED AS INCLUDED IN THAT OFFER. ALL ORDERS WILL BE SUBJECT TO THESE TERMS AND CONDITIONS UNLESS OTHERWISE EXPRESSLY AGREED UPON BY SERVERLIFT AND PURCHASER IN WRITING.
KURSSIKEHITYS
Tarjoukset ovat voimassa 30 päivää (lähetyshinnat ovat arvioita, voimassa 7 päivää, ja ne on ehkä pidettävä uudelleen tarjoushetkellä) tarjouspäivästä, jollei toisin mainita.
Tarjoukset ovat voimassa vain tietyille tuotteille ja toimitusehdoille, jotka Ostaja on antanut tarjouksen tekohetkellä. Pyydettyjen tuotteiden, palveluiden ja toimitusten yksityiskohdat heijastuvat tässä tarjouksessa, joka Ostajan hyväksyessä tulee olemaan toimitettavien tuotteiden, tarjottavien palveluiden ja toimitusehtojen kontrolloiva tunnistus.
Kaikki noteeratut hinnat ja velvoitteet koskevat vain tätä tarjousta. Hinnat saattavat muuttua.
Pricing is subject to acceptance of ServerLIFT® payment terms.
Kaikki hinnat ovat Yhdysvaltain dollareissa.
MYYNNIN EHDOT
OSTijan EHDOT: If Purchaser submits to ServerLIFT® a purchase order, contract or other documentation that includes terms and conditions or references terms and conditions different from or in addition to those described herein.


ServerLIFT® reserves the right to object to and/or require revision to those terms and conditions and does not necessarily and automatically assent to them.
Those submitted terms and conditions will be considered only as a counter offer and will not be binding unless agreed to in writing by an authorized employee or agent of ServerLIFT®.
Ostajan ehtoja ei pidetä osana mitään osapuolten välistä sopimusta. Tässä olevat ehdot, lukuun ottamatta näitä myyntiehtoja, eivät ole tarjous, ja niitä voidaan muuttaa.

HYVÄKSYMINEN:


All purchase orders and/or contracts are subject to acceptance by ServerLIFT® at its place of business in the State of Arizona. Acceptance of this quotation, whether or not the quotation number is referenced by the Purchaser at the time of sale, and unless otherwise expressly objected to by the Purchaser prior to the sale, constitutes Purchaser's assent to the Terms and Conditions set forth herein.
Any changes in terms or additional terms shall not be binding upon ServerLIFT®, unless specifically agreed to in writing by authorized employee or agent of ServerLIFT®.

Hinnoittelu:


Final invoice pricing is subject to acceptance of ServerLIFT® payment terms.
Kaikki hinnat ovat Yhdysvaltain dollareissa.
Hyväksytyt palautetut tilaukset palautetaan 30 päivän kuluessa palautettujen tavaroiden vastaanottamisesta.

PERUUTUKSET JA PALAUTUKSET:


ServerLIFT® reserves the right to cancel a purchase order or contract at any time before shipment without penalty.
Ostaja voi palauttaa ja / tai peruuttaa kaikki tilaukset 30 päivän kuluessa täyden hyvityksen mukaan lukien postituskulut. Palautettavien tuotteiden / tuotteiden palauttaminen täydelliseen palautukseen on oltava kaupallisesti hyväksyttävissä, ilman voimien, laiminlyönnien tai väärinkäytön tai muun Ostajan tekemän toiminnan tai laiminlyönnin aiheuttamia vaurioita.
Upon cancellation of an order by Purchaser, only those portions of the order that have not already been fulfilled by ServerLIFT® or those that have already been fulfilled and still qualify for cancellation under these terms may be cancelled.

VEROT:


Ostajan on maksettava kaikki sovellettavat myynti- ja käyttöverot.
ServerLIFT® does not maintain any nexus outside of the state of Arizona, USA, and as such does not collect sales and use taxes on behalf of the Purchaser in any other jurisdiction.
By submitting an order to ServerLIFT® on the basis of this quotation (whether through a purchase order, contract or other documentation), Purchaser accepts responsibility for remittance of any and all applicable sales and use taxes that are, or may become, due outside of the state of Arizona or to a taxing agency other than the State of Arizona, any municipality within the State of Arizona, or any political subdivision of the State of Arizona. Purchaser will provide ServerLIFT® with documentation or proof of such remittance, upon request, for the period of seven (7) years after the order date.
ServerLIFT® will pre-pay and add all applicable sales, transaction-privilege, and use taxes to the Purchaser's invoice(s) for sales delivered within the state of Arizona, USA.
Sales made to Purchasers that are reselling the products and services to a third party are only subject to sales and use taxes, even within areas where ServerLIFT® maintains a nexus, on the sale made to the final party in the transaction chain.


Purchaser will submit a Resale Certificate to ServerLIFT® prior to order fulfillment in the event that a current Resale Certificate for the Purchaser in the destination jurisdiction is not already on file with ServerLIFT®.
Purchaser will provide ServerLIFT® with documentation or proof of reselling the contents of the order, upon request, for the period of seven (7) years after the order date.

Purchaser releases and does not hold ServerLIFT® liable for any and all fees or penalties resulting from non-payment or late payment of sales and use taxes outside of the state of Arizona, USA and holds ServerLIFT® harmless of, and from, any liability, damages or claims, including reasonable attorneys' fees and litigation costs and expenses arising from non-payment of taxes for which Purchaser is responsible under these Terms and Conditions.

MAKSuehdot ja korvaus:


At ServerLIFT®'s sole discretion, credit/payment terms may be extended, modified, or revoked to Purchaser for payments. Factors taken into consideration for establishment, modification, or revocation of credit terms include, but are not limited to:


Maksuhistorian, perintöjen ja tuomioiden luottotarkastukset.
Past payment history with ServerLIFT®.
Tilauksen koko ja haettavien luottiehtojen tyyppi.

Maksut, joihin ei sovelleta luottiehtoja, on palautettava kokonaisuudessaan laskun yhteydessä ja ennen tavaroiden luovutusta tai toimitusta.
Luottoehdot eivät koske luottokorttimaksuja tai varaosien tilauksia.
Ostaja on vastuussa kaikkien kohdeverojen, -maksujen ja -maksujen maksamisesta, mukaan lukien, mutta rajoittumatta, tullitariffit, arvonlisävero, HST, GST ja / tai PST.
Kaikki hinnoittelu on Yhdysvaltain dollareissa ja maksut on suoritettava Yhdysvaltain dollareissa.
Maksuehdot alkavat lähetyspäivästä.
Kaikki maksut on toimitettava laskun eräpäivänä tai ennen sitä.
Pohjois-Amerikan asiakkaiden maksut, jotka on saatu vähintään 15 päivää laskun eräpäivän jälkeen, katsotaan erääntyneiksi. Kaikilla muilla alueilla maksuja, jotka on saatu vähintään 30 päivää laskun eräpäivän jälkeen, pidetään erääntyneinä. Erääntyneitä saatavia voidaan periä perimällä ja / tai muilla toimenpiteillä.
Purchaser's account with ServerLIFT® may not be considered to be in good standing as a result of late payments. Account not in good standing may result in a change of credit or payment terms.
In the event of shipping loss or damage, where ServerLIFT® is liable for replacement of the shipped goods, the credit terms and payment due dates applicable to Purchaser will reset to the date the replacement goods were shipped.
Laskun numeroon olisi viitattava suoritettujen maksujen osalta.
Bank fees charged to ServerLIFT® as a result of Purchaser payment or method of payment, including but not limited to wire transfer fees, currency conversion fees, and returned check fees are the responsibility of the Purchaser. These fees can be added to the invoice total at the time of remittance, or paid to ServerLIFT® subsequently through other means.
In the event that Purchaser disputes any aspect of the invoice(s), including products, services, or pricing, such disputes must be made in writing to ServerLIFT® within 5 days of receipt of invoice. Disputes do not relieve Purchaser of the obligation to remit payment in full by the invoice(s) due date, unless explicitly agreed to by ServerLIFT®. Payments should be made in full, and partial, disputed amounts may not be withheld. Purchaser and ServerLIFT® will attempt to resolve any dispute promptly and in good faith.
Disputed amounts resolved in the Purchaser's favor after payment is made will be refunded to Purchaser by ServerLIFT® within 15 days of resolution.

SHIPMENTS AND DELIVERY:


Quoted shipping dates are estimated and subject to availability of goods at time of acceptance of order by ServerLIFT®, and subject to the full disclosure by the Purchaser of any and all shipping or delivery information requested by ServerLIFT®.
Delivery of goods will not be unreasonably withheld or delayed for accounts in good standing or for pre-paid orders. Past due balances may result in ServerLIFT® withholding or delaying deliveries to Purchaser, even in the case of a pre-paid order. Any and all costs to ServerLIFT® for delivery delays that result from late payments, non-payment, account and credit holds, or any other delay caused by the Purchaser, an agent, affiliate or customer of the Purchaser, will be the sole responsibility of the Purchaser and Purchaser agrees to reimburse ServerLIFT® for all such charges and associated fees.
Shipments to/within North America will be governed by the following shipping terms:
| Toimitusaika | Toimituskohta | Kuvaus |
| --- | --- | --- |
| FOB Destination, Prepaid, Add & Handling* | | Shipper (ServerLIFT®) handles goods, including scheduling, insurance, and documentation to the destination. All costs and handling charges are prepaid by Shipper, and added to Purchaser's invoice. |
| | | Ostaja tai ostajan nimeämä kuljettaja käsittelee tavarat, mukaan lukien aikataulut, vakuutukset ja asiakirjat määräpaikkaan. Ostaja maksaa kaikki kulut ja käsittelykustannukset. |
Shipments made to or delivered outside of North America will be governed by the shipment-specific and agreed upon Shipping Terms as specified by INCOTERMS 2010.
Risk of loss shall pass to the Purchaser at the time of and at the named place of delivery. When Purchaser arranges any part of shipment, risk of loss shall pass to Purchaser upon transfer of goods from ServerLIFT® or its agent(s) to Purchaser or its agent(s).
Tip N' Tell indicators are placed on all cartons and crates shipped by ServerLIFT®. These indicators will activate if the goods were tipped or dropped on their side. At the time of and place of delivery, the consignee or receiving agent must inspect the Tip N' Tells for each piece in the shipment. Any activated indicators as well as all visible damage to the goods and packaging must be noted on the Bill of Lading by both the receiver and driver prior to accepting delivery.


Even if no damage is visible, the shipment should be unpackaged and inspected.
In all instances of damage, photos should be taken if possible, and the packaging should be saved.
ServerLIFT® must be contacted immediately and notified in writing upon discovery of damage or defects. Purchaser agrees that damage or defects resulting from shipping or mishandling that are not noted at the time of delivery, documented, and disclosed to ServerLIFT® on the day of delivery, will be considered to have occurred after the time of delivery and will not be covered by ServerLIFT® warranties or the responsibility of ServerLIFT®, its agents or carriers.

Kaikki toimitushinnat ovat arvioita. Ostaja sitoutuu maksamaan kaikki lopulliset lähetyskustannukset Toimitusehtojen mukaan soveltuvin osin, mukaan lukien maksut kaikista ja kaikista erityispalveluista, joita operaattorilta vaaditaan toimitushetkellä, myös silloin, kun niitä ei pyydetä etukäteen.

JÄLKEENVAIKUTUS: ServerLIFT® is not responsible for any delay or failure to perform due to causes beyond its reasonable control. These causes include, but shall not be restricted to, fire, storm, flood, explosion, accident, acts of a public enemy, terrorism, labor disputes, labor shortages, transportation, or failure or delays in transportation, inability to secure raw materials or machinery for the manufacture of its devices, acts of G-d, acts of Federal Government or any agency thereof, acts of any state or local government or agency thereof, and judicial action. Similar causes shall excuse Purchaser for failure to take goods ordered by Purchaser, other than those already in transit, or those especially fabricated and not readily salable to others.
SÄÄDÖN LAKI JA FORUMIN VALINTA: This agreement and its performance discharge of the obligations imposed by it, construction and interpretation is governed by the laws of the State of Arizona, or another venue as mutually agreed to by both parties, to the exclusion of the law of any other forum and without regard to jurisdiction in which any action or special proceeding may be instituted.
Purchaser shall, at all times, comply with all applicable federal, state and local laws and regulations. Unless otherwise agreed to by both parties, the Arizona Superior Court for Maricopa County and the United States District Court for the District of Arizona for those cases over which it has subject-matter jurisdiction have the sole and exclusive jurisdiction regarding cases brought to enforce, or interpret this agreement and decide any disputes arising under it.
TAVAROIDEN SOVELTAMINEN JA VASTUULLINEN KÄYTTÖ: ServerLIFT®, its agents, contractors, consultants, employees, officers, and its directors are not responsible for all claims, losses, suits, judgments, awards, costs or expenses whether arising in tort or contract, including Attorney's fees, expenses and costs, arising out of the (i) application of Goods to Purchaser's designs and/or products, or ServerLIFT®'s assistance in the application of Goods, (ii) negligent acts or omissions of the Purchaser or its employees, (iii) failure to use or maintain ServerLIFT®'s products in accordance with the instructions for their use and maintenance or (iv) Purchaser's breach of these Terms and Conditions.
LUOTTAMUKSELLISUUS: Kumpikaan osapuoli ei saa paljastaa luottamuksellisia tietoja kolmansille osapuolille, ellei paljastava osapuoli saa kirjallista suostumusta toisin päin. Kummankin osapuolen toisilleen julkistamia tietoja, joita paljastava osapuoli ei ole asettanut julkisesti saataville (ts. Verkkosivustonsa kautta tai jotka ovat helposti ja kohtuudella saatavissa), pidetään oletuksena luottamuksellisina tiedoina.
Voimassa: Any failure of ServerLIFT® to enforce at any time, or for any period of time, any of the provisions set forth herein, is not constitute a waiver of those provisions or in any way affect the validity of these Terms and Conditions.
ERILLISYYS: Minkään näihin ehtoihin sisältyvän ehdot tai määräyksen pätemättömyys tai täytäntöönpanokelvottomuus ei mitätöi tai vaaranna jäljellä olevia säännöksiä, jotka pysyvät kokonaan voimassa.
Miksi asiakkaamme luottavat palvelupisteeseen®
I would recommend it 100%. It literally has saved my team's backs. This last year was our biggest year, and for us to do as much as we did (we did almost 200 racks in 6 months)...you can't do that kind of work without having something that makes your job easier. ServerLIFT® solutions have taken all of that burden off of my team.
ServerLIFT® unit was of great benefit during the racking of our blade centers. With the use of the strap kit, one person was able to unbox and safely place the 300-pound device into a rack on the rails. The benefit of not having to remove the blades and power supply components from the chassis to make it lighter saved time and potential damage.
Without a ServerLIFT® data center lift here, customers, they would be...let's just say, very displeased if we didn't offer that sort of a service when they got there and they went to rack their gear and they needed something to help them. It's something that they rely on.
We really rely on our ServerLIFT® device. It was one of the best investments we made for our data centers. Thank you!
We have a ServerLIFT® solution and it's awesome. It can lift 500 lbs without issue. Even the largest Cisco devices can be installed using it. Our facilities group uses it to pull motors from CRAC Units. It's well worth the investment.
15 minuutin sisällä me haastimme HP: n rungon ja 15 uutta kiintolevyn koteloa, joissa oli vain yksi insinööri. Uuden hissimme käyttäminen on paljon turvallisempaa ja nopeampaa kuin 3 insinöörin käyttäminen.
ServerLIFT® makes a great product that is easy to use, and promotes safety within the data center. It is especially useful to us in our new data centers, where we have standardized on 9ft. racks. I was most pleased with how easily it allowed us to move and re-rack our large AS/400 systems during a limited outage window.
I was initially using a manual lift to move servers and other equipment. When the ServerLIFT® electric model came out it was an even better solution. If I have a server that needs to be installed and I am the only one available, I can get it down quickly and easily with the ServerLIFT® unit.
Safety is our #1 priority. Originally, we didn't have the resources to install the hardware safely. We were using other brands of both battery- operated and hand-crank lifts, but they required too much maintenance. Now, our ServerLIFT® unit is well-used and everybody is happy with the 'Cadillac' we bought. It's a great investment.
Ota yhteys asiantuntijaan löytääksesi oikean nostoratkaisun tietokeskukseesi.
Lataa ILMAINEN valkoinen kirja "Parhaat käytännöt datakeskuksen laitteiden käsittelyyn"
Väärien laitteiden käytöstä ja turvallisuusstandardien laiminlyömisestä tietokeskuksessasi voi olla kustannuksia, joita ei voida laskea. Ilmaisessa oppaassamme on tietoja siitä, kuinka vältetään loukkaantumiset ja toteutetaan oikeat varusteet oikeisiin projekteihin.