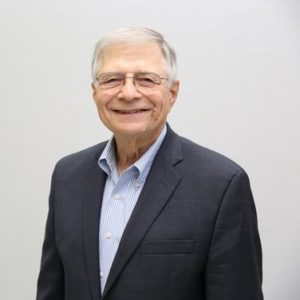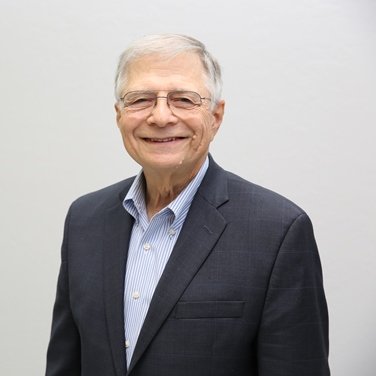 Mr. Zuckerman serves as both the Chairman and CEO of ServerLIFT®. His extensive background has allowed ServerLIFT® to thrive by focusing on product and technology development for the data center environment. In its operating history, he has brought the company from a three-person startup to a global force that has created a new category and paradigm of data center operations. In addition he regularly advises emerging corporations.
Herr Zuckerman ist ein erfahrener Unternehmer und Geschäftsentwickler. In den letzten 30 Jahren hat er als Mitglied der Geschäftsleitung profitable und erfolgreiche Fertigungsunternehmen und Technologieberatungsunternehmen gegründet und geleitet. Zu seinen Leistungen gehörte der Umbau einer 300-köpfigen Spritzgussfirma von einem gescheiterten zu einem rentablen Unternehmen, mit dem Ausfallzeiten um über 90 Prozent reduziert wurden. die Größe eines Produktionsunternehmens innerhalb von 10 Jahren um 600 Prozent zu erhöhen, um einen rentablen Verkauf zu ermöglichen; und überarbeitete die Verfahren und das technische Design eines Fernverkehrssystemunternehmens, so dass es in einem zuvor von ausländischen Unternehmen dominierten Markt erfolgreich konkurrierte.>
Herr Zuckerman erwarb seinen Abschluss als Ingenieur während seiner Tätigkeit in diesem Bereich und erwarb einen Bachelor of Engineering mit einem Spezialgebiet in Maschinenbau am CCNY. Er absolvierte ein Aufbaustudium an der Rutgers University und der New York University in ihren auf Finanzen spezialisierten MBA-Programmen.  
To read more about Ray's story and his journey to founding ServerLIFT®, read this interview on Voyage Phoenix Magazine.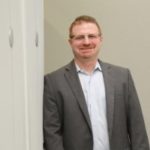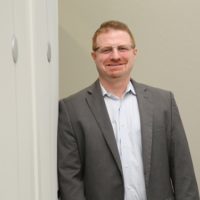 David co-founded ServerLIFT® Corporation, the world leader in server-handling solutions, in 2002, and was active in the design of the first product and the entire process. He remains an active member of the management team, as well as the Board, and works with his team and key clients in identifying opportunities for expanded product offerings and bringing them to market.
David ist ein Industriedesigner mit 20 Jahren Erfahrung in Produktdesign und -herstellung. Er ist ein kritischer Denker, der jede Aufgabe aus einer neuen Perspektive angeht. David fordert Einschränkungen heraus und arbeitet gerne außerhalb der Komfortzone, um sich und andere dazu zu ermutigen, kreative Lösungen zu entwickeln.
Seit 1995 arbeitet David mit Start-ups zusammen, um neue Produkte vom Konzept bis zur Produktion zu bringen. Er war an allen Schritten des Designprozesses sowie an der Beschaffung und Verwaltung verschiedener Herstellungsprozesse beteiligt.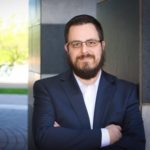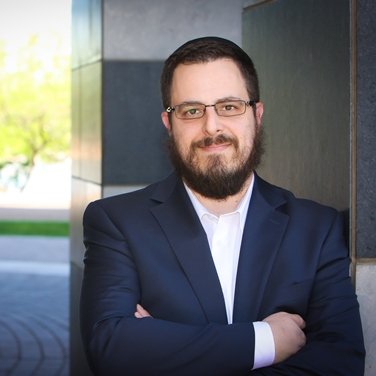 Brandon came onboard with ServerLIFT® in 2007 as one of only three full-time employees and has helped build and shape the company into what is has become today. As the vice president of operations, Brandon's teams are responsible for Supply Chain, Production, Quality Control, Customer Service & Support, IT Management, HR & Benefits, and Shipping & Logistics. Brandon has recently also joined the Marketing Department in a strategic planning role.
Brandon ist ein herausforderungsorientierter Leiter, der Teammitglieder motiviert und pflegt, Lösungen zu entwickeln, Probleme zu lösen und Erwartungen zu übertreffen. Er wurde von Kunden und Kollegen konsequent für seinen detaillierten, hochwertigen und ethischen Führungsstil gelobt.
Brandon hat einen Bachelor-Abschluss in Ingenieurwissenschaften und angewandten Wissenschaften von der University of Toronto mit einem Schwerpunkt in Luft- und Raumfahrttechnik, einen Master in Betriebswirtschaft von der Arizona State University mit einem technischen Zertifikat in Systemtechnik und absolvierte kürzlich das Leader's EDGE-Programm an der University of Toronto Arizona Eller School of Executive Education.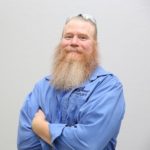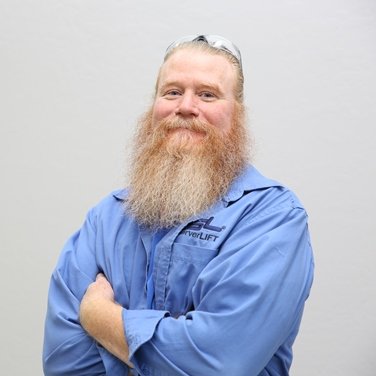 Ken has been with ServerLIFT® since 2010, and was brought onboard to build a U.S.-based assembly for the United States. Starting with an empty building, Ken has built and now manages the ServerLIFT® full-scale manufacturing and production facility, including receiving, material handling equipment, storage, racking and shelving, production, and product release. He is responsible for overseeing the warehouse processes and procedures both inbound and outbound. Ken works closely with engineering to make sure product designs can be properly manufactured, works with sales and order processing to forecast production direction, and works with ServerLIFT® Quality Control to comply with ISO and UL processes.
Ken verfügt über 24 Jahre Erfahrung in der Umzugs- und Lagerungsbranche (Transportbranche), 14 davon in der Lagerhaltung und Lagerverwaltung.
Warum sich unsere Kunden auf SERVERLIFT verlassen®
I would recommend it 100%. It literally has saved my team's backs. This last year was our biggest year, and for us to do as much as we did (we did almost 200 racks in 6 months)...you can't do that kind of work without having something that makes your job easier. ServerLIFT® solutions have taken all of that burden off of my team.
Der ServerLIFT® unit was of great benefit during the racking of our blade centers. With the use of the strap kit, one person was able to unbox and safely place the 300-pound device into a rack on the rails. The benefit of not having to remove the blades and power supply components from the chassis to make it lighter saved time and potential damage.
Without a ServerLIFT® data center lift here, customers, they would be...let's just say, very displeased if we didn't offer that sort of a service when they got there and they went to rack their gear and they needed something to help them. It's something that they rely on.
We really rely on our ServerLIFT® device. It was one of the best investments we made for our data centers. Thank you!
We have a ServerLIFT® solution and it's awesome. It can lift 500 lbs without issue. Even the largest Cisco devices can be installed using it. Our facilities group uses it to pull motors from CRAC Units. It's well worth the investment.
Innerhalb von 15 Minuten haben wir mit nur einem Techniker ein HP-Gehäuse und 15 neue Festplattengehäuse montiert. Die Verwendung unseres neuen Lifts ist viel sicherer und schneller als die Verwendung von drei Ingenieuren.
ServerLIFT® makes a great product that is easy to use, and promotes safety within the data center. It is especially useful to us in our new data centers, where we have standardized on 9ft. racks. I was most pleased with how easily it allowed us to move and re-rack our large AS/400 systems during a limited outage window.
I was initially using a manual lift to move servers and other equipment. When the ServerLIFT® electric model came out it was an even better solution. If I have a server that needs to be installed and I am the only one available, I can get it down quickly and easily with the ServerLIFT® unit.
Safety is our #1 priority. Originally, we didn't have the resources to install the hardware safely. We were using other brands of both battery- operated and hand-crank lifts, but they required too much maintenance. Now, our ServerLIFT® unit is well-used and everybody is happy with the 'Cadillac' we bought. It's a great investment.
Sprechen Sie mit einem Spezialisten, um die richtige Hebelösung für Ihr Rechenzentrum zu finden.
Laden Sie unser KOSTENLOSES Whitepaper "The Data Center Consolidation Action Plan" herunter.
Ein ordnungsgemäß ausgeführter Aktionsplan zur Konsolidierung von Rechenzentren beschreibt die effizienten und skalierbaren Technologien, mit denen die Produktion gesteigert und gleichzeitig die Betriebskosten gesenkt werden können.