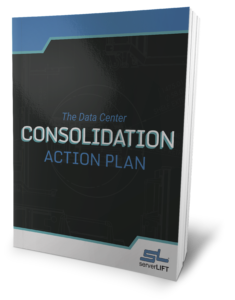 Last ned vår GRATIS hvitbok, "Handlingsplan for datasenterkonsolidering"
ServerLIFT® offers several ways to fulfill orders around the globe. All orders are shipped from our Phoenix, Arizona-based warehouse.
ServerLIFT® Shipping
ServerLIFT® will ship directly to your desired destination in most countries worldwide. This is the method that we strongly recommend to minimize the risk of damage. By handling every shipment of goods with our own experienced carriers and insuring them with our own freight policy, shipments are maximally protected against shipping losses.
We also offer the following services upon request:
City/Box Truck (if the destination facility cannot receive a full size tractor trailer)
Lift Gate (if the destination facility does not have a loading dock or forklift)
Inside Delivery (into the desired location in the building)
Unpacking (includes packaging disposal)
Floor Covering
Certificate of Insurance
Stamped Certificates of Origin
New & Used Declaration
Importer of Record Services
For destinations within contiguous North America, shipping terms are FOB Destination, Prepaid, Add, & Handling.
For International destinations, the following shipping terms (Incoterms 2023) are available for Ocean or Air shipping*:
DAT (Delivered at Terminal)
DAP (Delivered at Place)
DDP (Delivered, Duty Paid)
CIF (Cost, Insurance and Freight) – Ocean freight only
* All shipping is prepaid, add, and handling
Within the contiguous United States and most of Canada, shipments typically delivery in 3-14 business days (depending on the destination). International shipments take longer and times depend much more heavily on the destination and available sailing or airline schedules.
Customer Self-Ship (Exworks)
Some customers prefer to ship with their own carrier(s).  While this is always an option, it is highly discouraged.  Based on our experience the incidence of mishandling and damage with self-shipments is very high.
If choosing the self-ship, the customer is fully responsible for:
Completing and providing ServerLIFT® with all necessary paperwork (other than the packing slip) at least 24hrs before the pickup day,
Arranging, scheduling and confirming the pickup pickup with their carrier directly (ServerLIFT® is not able to call in the arrangements),
The handling of the goods by their carrier.
Delivery and Acceptance
Upon delivery, the customer must inspect the goods.
If there is any external evidence of shipping damage or mishandling, the customer should follow this procedure:
Take pictures of and document the evidence
Contact ServerLIFT immediately
Document the evidence on the carrier's paperwork
Determine if the damage is likely to have affected the goods inside the box.


If the damage is extensive, reject the delivery.
If the goods inside might not be damaged, open the box and inspect the goods inside for evidence of damage.
Document any internal evidence of damage.

If the goods are acceptable (i.e. the delivery is not being rejected), sign off on (accept delivery) the carrier's paperwork.
All delivered goods must be fully unpacked, inspected (according to the documentation in the Operator's Manual), and tested within 3-5 days of receipt of the goods.
Hvorfor våre kunder stoler på serverløft®
Without a ServerLIFT® data center lift here, customers, they would be...let's just say, very displeased if we didn't offer that sort of a service when they got there and they went to rack their gear and they needed something to help them. It's something that they rely on.
ServerLIFT® makes a great product that is easy to use, and promotes safety within the data center. It is especially useful to us in our new data centers, where we have standardized on 9ft. racks. I was most pleased with how easily it allowed us to move and re-rack our large AS/400 systems during a limited outage window.
I would recommend it 100%. It literally has saved my team's backs. This last year was our biggest year, and for us to do as much as we did (we did almost 200 racks in 6 months)...you can't do that kind of work without having something that makes your job easier. ServerLIFT® solutions have taken all of that burden off of my team.
I was initially using a manual lift to move servers and other equipment. When the ServerLIFT® electric model came out it was an even better solution. If I have a server that needs to be installed and I am the only one available, I can get it down quickly and easily with the ServerLIFT® unit.
We have a ServerLIFT® solution and it's awesome. It can lift 500 lbs without issue. Even the largest Cisco devices can be installed using it. Our facilities group uses it to pull motors from CRAC Units. It's well worth the investment.
In 15 minutes, we racked an HP chassis and 15 new hard drive enclosures, with only one engineer. Using our new ServerLIFT® lift is much safer and quicker than using 3 engineers.
Safety is our #1 priority. Originally, we didn't have the resources to install the hardware safely. We were using other brands of both battery- operated and hand-crank lifts, but they required too much maintenance. Now, our ServerLIFT® unit is well-used and everybody is happy with the 'Cadillac' we bought. It's a great investment.
ServerLIFT® unit was of great benefit during the racking of our blade centers. With the use of the strap kit, one person was able to unbox and safely place the 300-pound device into a rack on the rails. The benefit of not having to remove the blades and power supply components from the chassis to make it lighter saved time and potential damage.
Snakk med en spesialist for å finne den rette løfteløsningen for ditt datasenter.
Last ned vår GRATIS hvitbok, "Beste fremgangsmåter for å flytte IT-utstyr i datasenteret"
Enten operatører utfører standardfunksjoner eller flytter IT-utstyr mellom anleggene, tilbyr vår gratis guidebok en verdifull sjekkliste for å utføre en bevegelse trygt og uten unødvendig risiko.