Vår dedikasjon til sikkerhet
Aktiver en sikkerhetskultur i datasenteret.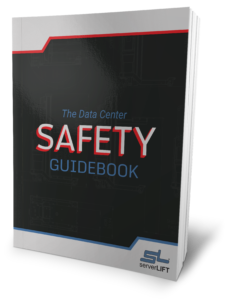 Last ned vår GRATIS hvitbok, "Datasenterets sikkerhetshåndbok"
Aktiver en sikkerhetskultur i ditt datasenter
Helt fra starten av har oppdraget vårt vært å ta opp sikkerhetsproblemer i datasenteret rett på. Det er ikke nok å strebe etter å unngå hendelser og håpe på det beste.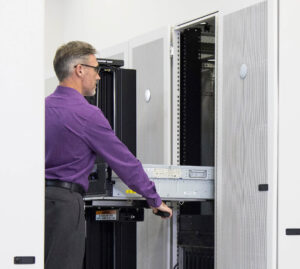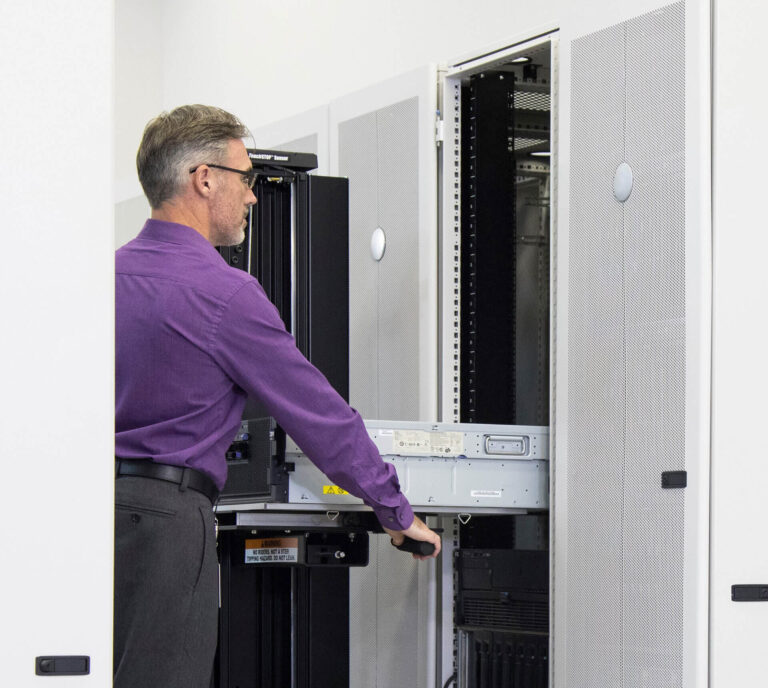 Derfor fortsetter vi å innovere og lage produkter som beskytter operatøren og utstyret når det transporteres, plasseres, fjernes og installeres. Vår insistering på å opprettholde denne proaktive tilnærmingen gjenspeiles i vårt 100% ulykkesfrie omdømme som rapportert av våre kunder.
Håndtere risiko i ditt datasenter
Å håndtere ansvar (og PR) i datasentermiljøet betyr å arbeide for å sikre ansattes helse og sikkerhet til enhver tid.
ServerLIFT® offers multiple solutions for the transportation of your heaviest hardware without the need to ever log an OSHA complaint.
ServerLIFT® was created by engineers to fit the tight, narrow confines of today's modern data center, with expensive equipment placed easily in close proximity to the lift.
Safety Features of Note on ServerLIFT® Data Center Lifts:
Alle våre heiser, sidelastning eller frontbelastning, manuelt eller motorisert, er designet med null klemmepunkter for å fange fingre eller skruenøkkel.

Utstyr som veier opp til 1 000 kg. (454 kg) kan senkes eller løftes ved å trykke på en knapp.

61 cm bredt er maskinene våre enkle å manøvrere helt opp til stativet.

Dual-Point Stabilizer Brakes lock ServerLIFT® data center lifts into place without any wiggle room.
Ergonomic Easy-Turn Swivel Handles are easy to grip and offer full control of the ServerLIFT® apparatus.

Rammen i alt stål og medfølgende stroppkitt sikrer en jevn tur og stabil plattform for servere.
Enten du planlegger å flytte servere ofte eller noen ganger, har vi laget den fremste løften for dine behov. Klikk her for å lese mer om produktene våre.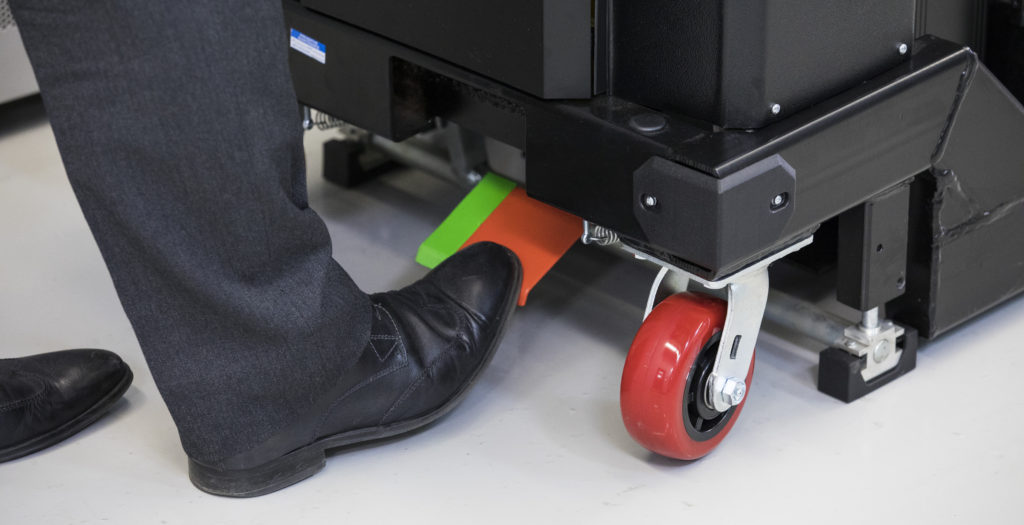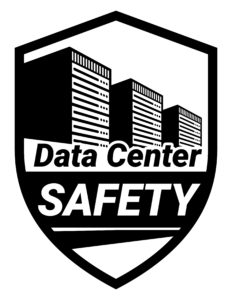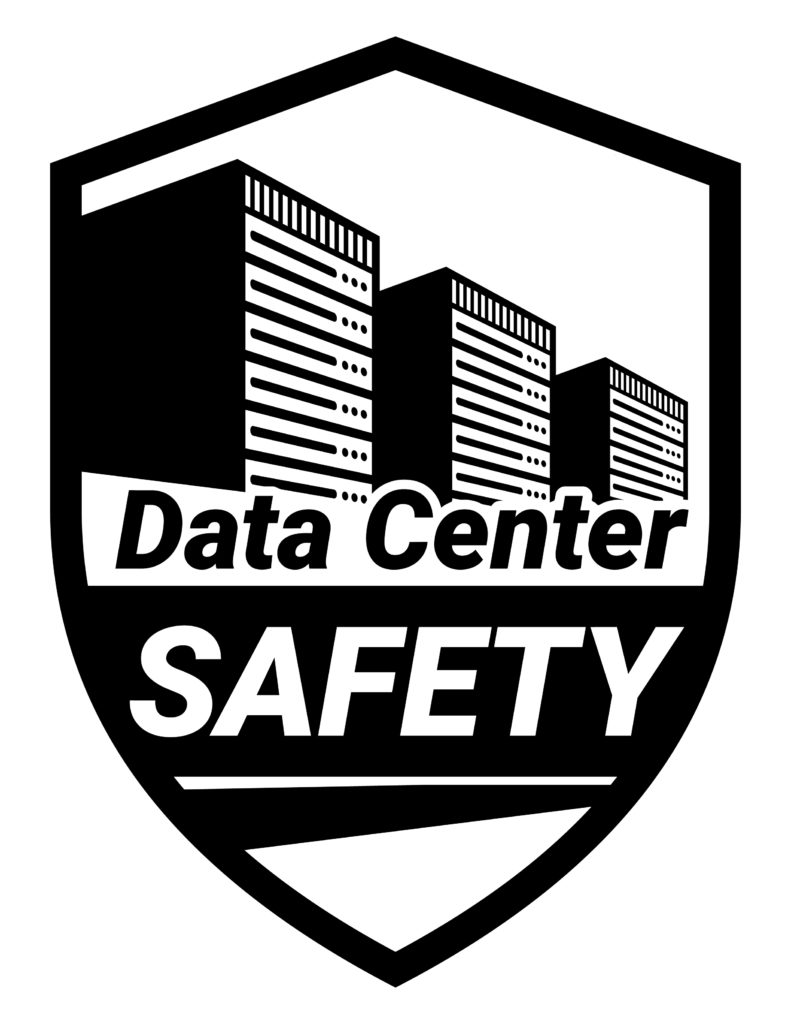 For å bli involvert, bli medlem av Datasenterets sikkerhet gruppe på LinkedIn, et samarbeidsrom for emner rundt drift av datasenter, beste praksis, forbedring av arbeidsforhold og utvikling av overholdelse av globale sikkerhetsstandarder.

Sertifisert for bruk i ethvert datasenter
Our standards and certifications are maintained to match the rigorous work done by data center designers and engineers. In addition to complying with CE, FCC, IC (all data center lifting devices) and UL certifications (SL-350X®), we also comply with ISO 9001 and 14001, and we operate under the guidelines of the ISO 45001 occupational health and safety management system. Here are the regulations adhered to by ServerLIFT®, in detail:
UL Global produktsertifisering
UL is a company with well over a century of comprehensive certification programs for products, facilities, processes, and systems. The overarching commonality is their focus on safety, accepted across the world. Many of our clients have adopted the UL standard for equipment used in their facilities. All ServerLIFT® data center lifts have been evaluated and approved by UL. Contact our Service og support team for mer informasjon om UL-sertifisering på våre produkter.
---
CE European Conformity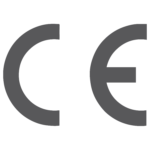 CE-merkingen betyr at produkter som selges i EØS (European Economic Area) har blitt vurdert å imøtekomme høy sikkerhet, helse og miljøbeskyttelse krav. The CE stamp is required on all products imported into and sold in Europe. It focuses on two different types of safety: mechanical and electromagnetic. All ServerLIFT® data center lifts carry the CE-forsegling.
---
FCC-sertifisering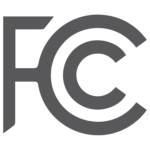 ServerLIFT® devices vil ikke forårsake elektromagnetisk forstyrrelse av datamaskiner og servere. Denne typen forstyrrelse kan forringe ytelsen eller stoppe utstyret fra å fungere fullstendig. Mens FCC er en amerikansk myndighetsenhet, er denne sertifiseringen anerkjent globalt og innlemmet i datasentre over hele verden.
---
IC-sertifisering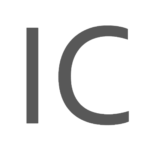 This certification ensures operators are not affected by any RF energy being emitted by a ServerLIFT® product. IC is a Canadian sertifisering utstedt av Certification and Engineering Bureau. Testing er parallelt med CE- og FCC-testing.
---
KC Certification (2010-SVL)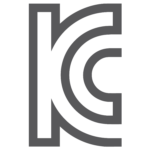 KC (Korea Certification) er utstedt av Korea Standards Association, og gjelder landets krav til produktsikkerhet for alt elektrisk og elektronisk utstyr. Det er fokusert på reduksjon og forebygging av miljørisiko.
---
ISO 9001 & ISO 14001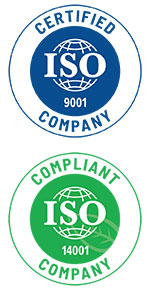 ServerLIFT® oppfyller ISO 9001 og 14001. ISO 9001 certification means that, as a manufacturer, we have developed and maintain an approved system of quality assurance and continuous improvement. Similarly, our designation as an ISO 14001 produsent betyr at vi opererer under et system som sikrer at vi fortsetterreduserer eller minimerer miljøbelastningen vår på en ny måte.
Hvis du har tatt i bruk en ISO-standard i datasenteret ditt (eller begge deler), er det fornuftig å standardisere kjøpene dine fra en like akkreditert leverandør.
---
NIOSH-kompatibel for løfting og skyving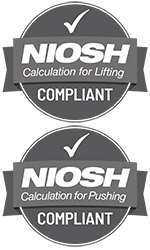 Hvis du er usikker på løftegrenser i ditt tilfelle, anbefaler vi NIOSH Lifting Equation. Dette er et verktøy som brukes av helse- og sikkerhetsfagfolk for å vurdere manuell håndteringsrisiko forbundet med løfte- og senkeoppgaver på arbeidsplassen. Last ned denne appen å komme i gang.
---
Hvorfor våre kunder stoler på serverløft®
På 15 minutter racket vi et HP-chassis og 15 nye harddiskkapsler, med bare en ingeniør. Det er mye tryggere og raskere å bruke vår nye heis enn å bruke 3 ingeniører.
Without a ServerLIFT® data center lift here, customers, they would be...let's just say, very displeased if we didn't offer that sort of a service when they got there and they went to rack their gear and they needed something to help them. It's something that they rely on.
Safety is our #1 priority. Originally, we didn't have the resources to install the hardware safely. We were using other brands of both battery- operated and hand-crank lifts, but they required too much maintenance. Now, our ServerLIFT® unit is well-used and everybody is happy with the 'Cadillac' we bought. It's a great investment.
I would recommend it 100%. It literally has saved my team's backs. This last year was our biggest year, and for us to do as much as we did (we did almost 200 racks in 6 months)...you can't do that kind of work without having something that makes your job easier. ServerLIFT® solutions have taken all of that burden off of my team.
ServerLIFT® unit was of great benefit during the racking of our blade centers. With the use of the strap kit, one person was able to unbox and safely place the 300-pound device into a rack on the rails. The benefit of not having to remove the blades and power supply components from the chassis to make it lighter saved time and potential damage.
We have a ServerLIFT® solution and it's awesome. It can lift 500 lbs without issue. Even the largest Cisco devices can be installed using it. Our facilities group uses it to pull motors from CRAC Units. It's well worth the investment.
ServerLIFT® makes a great product that is easy to use, and promotes safety within the data center. It is especially useful to us in our new data centers, where we have standardized on 9ft. racks. I was most pleased with how easily it allowed us to move and re-rack our large AS/400 systems during a limited outage window.
I was initially using a manual lift to move servers and other equipment. When the ServerLIFT® electric model came out it was an even better solution. If I have a server that needs to be installed and I am the only one available, I can get it down quickly and easily with the ServerLIFT® unit.
Snakk med en spesialist for å finne den rette løfteløsningen for ditt datasenter.
Last ned vår GRATIS hvitbok, "Beste fremgangsmåter for å flytte IT-utstyr i datasenteret"
Enten operatører utfører standardfunksjoner eller flytter IT-utstyr mellom anleggene, tilbyr vår gratis guidebok en verdifull sjekkliste for å utføre en bevegelse trygt og uten unødvendig risiko.