ServerLIFT® Extended Warranty and Service Contracts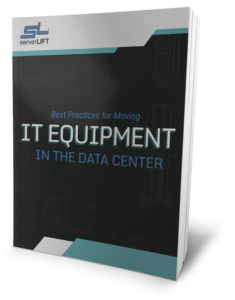 Last ned vår GRATIS hvitbok, "Beste fremgangsmåter for å flytte IT-utstyr i datasenteret"
Peace of Mind med ServerLIFT®
Disse kontraktene garanterer at enheten eller tilbehøret ditt fortsetter å tilby pålitelig og trygg service, like effektivt som det gjorde på dag én.
With our Extended Warranty and Service Contract program, you work directly with us and a global network of our approved service technicians. Only original ServerLIFT® parts are used, restoring your equipment quickly and efficiently.
ServerLIFT® Manufacturer's Warranty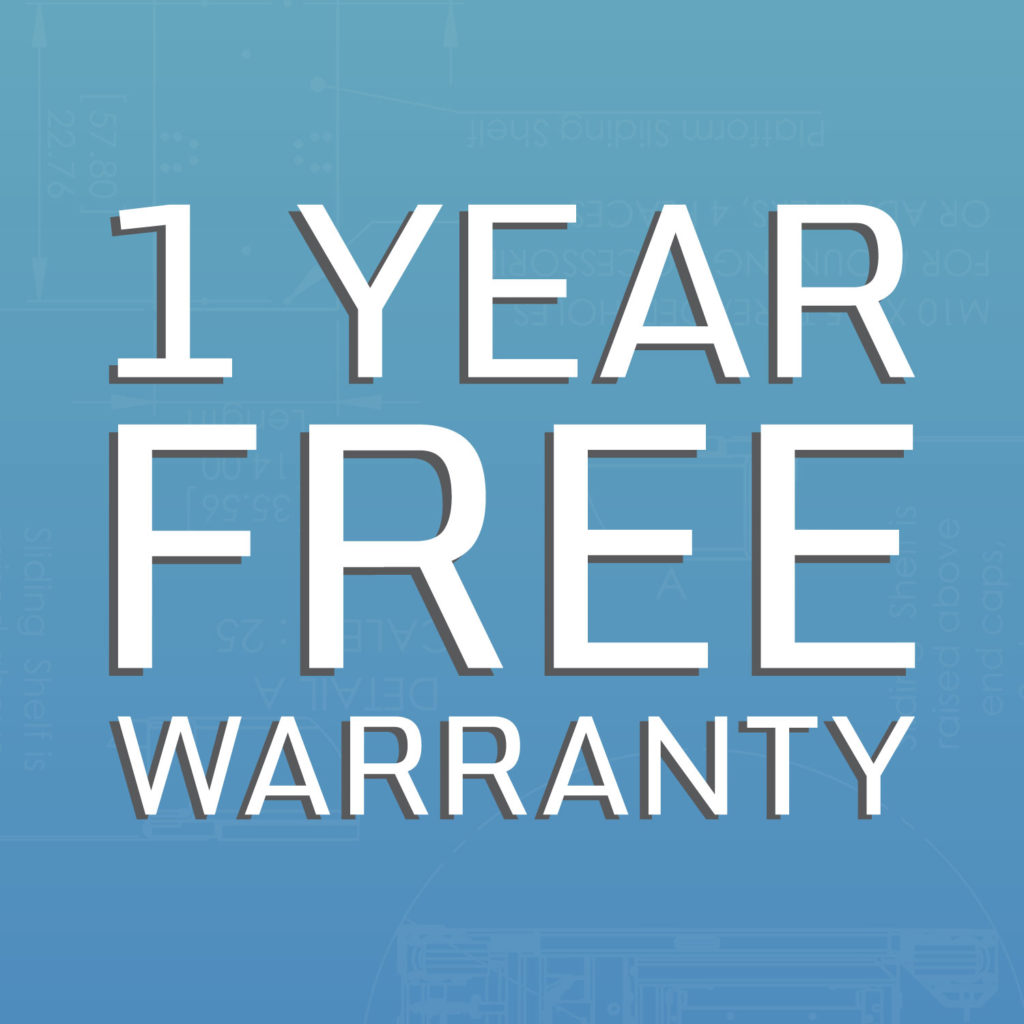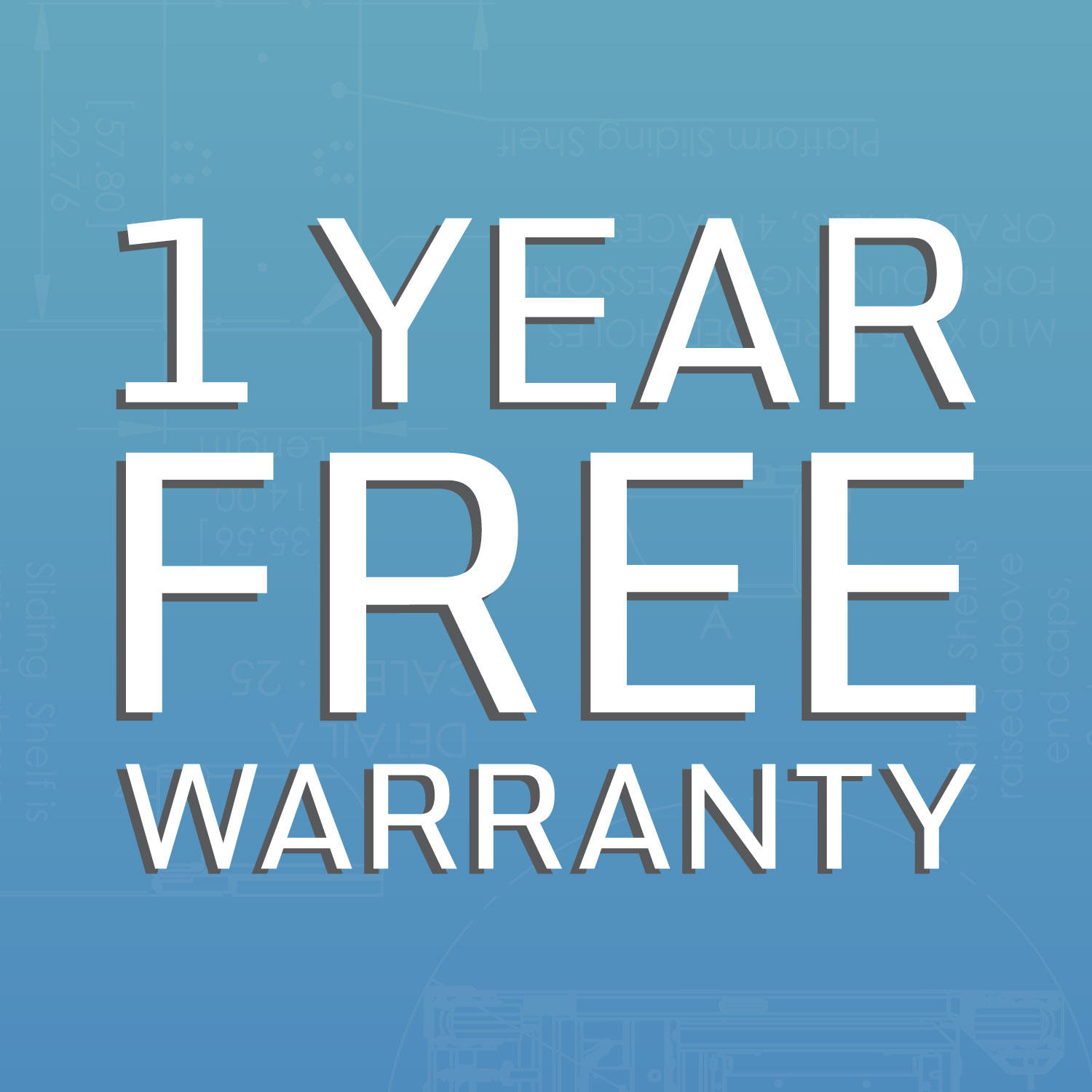 We sell every ServerLIFT® data center lifting device with a comprehensive one-year warranty.
Den dekker mangler i materialer og utførelse, eller utskifting og frakt av deler som har sviktet under normal bruk i løpet av året etter kjøpet. Denne garantien dekker ikke arbeid på stedet eller forebyggende tjenester.
Utvidet dekning utover år ett
Skader som oppstår på grunn av misbruk eller ulykker, dekkes ikke verken av våre begrensede eller utvidede garantier. Imidlertid er vårt dedikerte service- og supportteam her for å feilsøke og tilby løsninger. For anlegg med tett sikkerhetskontroll, kan instruksjoner og opplæring gis direkte til teknikere.
Proaktiv, forebyggende vedlikehold
The Service Contract and Extended Warranty provides year-end preventative maintenance and service. This end-of-term service conducted by an approved ServerLIFT® technician includes:
Diagnostisk utstyr

Væskeutskiftning (når aktuelt)

Generell systemjustering

Tilbakemelding til vårt interne service- og ingeniørteam
ServerLIFT® Contracts and Facility Protocols
If your data center security program prohibits on-site visits from equipment service technicians, or if you require background checks and certificates of bonding and insurance, our Extended Warranty Exclusive of Service agreement covers you for parts and shipping, but allows you to use your own staff for the service work with our in-house team providing remote instructions and training.
Det gir også et sluttidsservicesett som inkluderer alt folk trenger for å utføre det årlige forebyggende vedlikeholdet.
Extended Warranty agreements exclusive of labor is the option that is typically available for customer sites outside of North America. In some regions, we may be able to refer you to third parties or ServerLIFT® partners that you can work with directly to provide service techs.
Sparing utover tjenesten
The owners of ServerLIFT® Service Contracts and Extended Warranties benefit from preferred pricing on replacement or spare parts not covered under the warranty. With our three- or five-year contracts, the per-year price is progressively lower (as the term increases) than a one-year renewal, allowing you to both reduce your per-year price and lock in the rate for the duration of the term.
ServerLIFT® Onsite Repair and Maintenance Services
ServerLIFT® Service Contract and Extended Warranty holders in the United States and Canada can take advantage of on-site repair and maintenance. We dispatch service technicians from our vetted and trusted third-party network.
As part of the terms of warranty contract, you may be required, as needed, to assist our remote support staff with gathering information needed to make a warranty claim and/or repair. This includes, but is not limited to troubleshooting, testing, and providing pictures and/or video of the issue(s). Failure or refusal to provide ServerLIFT
®
with the requested information may result in the invalidation of the claim as covered by the warranty.
På andre internasjonale steder utføres service på stedet av ditt eget personale, eller gjennom en av våre globale distribusjonspartnere. Selv på steder som er avsidesliggende eller vanskelig tilgjengelige, vil vi samarbeide med personalet eller teknikerne for å utføre tjenester ved hjelp av vårt interne service- og supportteam.
Varighet og dekning
ServerLIFT® Service and Extended Warranty agreements are available in one-, three- and five-year terms on all models. The SL-350X hand-cranked lift is the only exception, available only in three- and five-year terms. Warranty extensions include a year-end or end-of-term on-site preventative maintenance service.
Vi oppfordrer og anbefaler å starte utvidet dekning på tidspunktet for det første kjøpet for å sikre kontinuitet i service og vedlikehold. Imidlertid kan garantidekning og servicedekning kjøpes senere eller når utvidet dekning har utløpt, etter et første, betalt utstyrsbedømmelse på stedet og besøk på nytt.
ServerLIFT® Equipment Limited and Extended Warranties and Service Contracts

Begrenset garanti
Utvidet garanti og servicekontrakt
Utvidet garanti
Dekningsperiode

År 1

3- eller 5-års vilkår

3- eller 5-års vilkår

applikasjon

Mangler i materiale og utførelse

Komponentfordeling (slitasje)

Komponentfordeling (slitasje)

Deler
Shipping
Arbeid

✘

✘

Batteri

Prorated erstatning

N / A

N / A

Evne til å utvide garantien

✘

Term-End Service

✘

Bare servicekit

Foretrukket pris

✘

Tidspunkt for kjøp

N / A

Før slutten av

forrige utvidelse

Før slutten av

forrige utvidelse
For priser på en utvidet garanti og serviceavtale eller for å stille spørsmål:
Hvorfor våre kunder stoler på serverløft®
I would recommend it 100%. It literally has saved my team's backs. This last year was our biggest year, and for us to do as much as we did (we did almost 200 racks in 6 months)...you can't do that kind of work without having something that makes your job easier. ServerLIFT® solutions have taken all of that burden off of my team.
ServerLIFT® unit was of great benefit during the racking of our blade centers. With the use of the strap kit, one person was able to unbox and safely place the 300-pound device into a rack on the rails. The benefit of not having to remove the blades and power supply components from the chassis to make it lighter saved time and potential damage.
Without a ServerLIFT® data center lift here, customers, they would be...let's just say, very displeased if we didn't offer that sort of a service when they got there and they went to rack their gear and they needed something to help them. It's something that they rely on.
We really rely on our ServerLIFT® device. It was one of the best investments we made for our data centers. Thank you!
We have a ServerLIFT® solution and it's awesome. It can lift 500 lbs without issue. Even the largest Cisco devices can be installed using it. Our facilities group uses it to pull motors from CRAC Units. It's well worth the investment.
På 15 minutter racket vi et HP-chassis og 15 nye harddiskkapsler, med bare en ingeniør. Det er mye tryggere og raskere å bruke vår nye heis enn å bruke 3 ingeniører.
ServerLIFT® makes a great product that is easy to use, and promotes safety within the data center. It is especially useful to us in our new data centers, where we have standardized on 9ft. racks. I was most pleased with how easily it allowed us to move and re-rack our large AS/400 systems during a limited outage window.
I was initially using a manual lift to move servers and other equipment. When the ServerLIFT® electric model came out it was an even better solution. If I have a server that needs to be installed and I am the only one available, I can get it down quickly and easily with the ServerLIFT® unit.
Safety is our #1 priority. Originally, we didn't have the resources to install the hardware safely. We were using other brands of both battery- operated and hand-crank lifts, but they required too much maintenance. Now, our ServerLIFT® unit is well-used and everybody is happy with the 'Cadillac' we bought. It's a great investment.
Snakk med en spesialist for å finne den rette løfteløsningen for ditt datasenter.
Last ned vår GRATIS hvitbok, "The Data Center Migration Guide"
Optimalisering av IT-produksjon er avhengig av riktig oppdatering og vedlikehold av utstyr og datasenterfasiliteter. Bruk vår gratis guide for å visualisere, planlegge og utføre en datasentermigrering.