30-dagers pengene-tilbake-garanti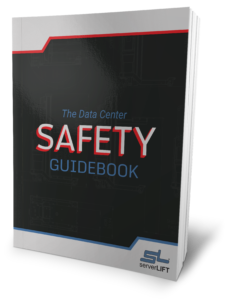 Last ned vår GRATIS hvitbok, "Datasenterets sikkerhetshåndbok"
ServerLIFT® 30-Day Money Back Guarantee
ServerLIFT® guarantees satisfaction on every product we sell
Satisfaction is guaranteed for every ServerLIFT® data center lift and attachment. When requesting a return or replacement, the request must be made and the product returned within 30 days from purchase.
Vennligst oppgi kjøpsbevis, inkludert ordrefaktura eller serienummer / pakkereddelnummer. Hvis vilkårene i begrenset garanti har blitt krenket, er produktet ikke lenger kvalifisert for retur. Hvis vilkårene er oppfylt, aksepterer vi retur av produktet og refunderer hele kjøpesummen. Refusjon og utveksling uten gitt kjøpsbevis kan være begrenset eller avslått.
Slik returnerer du en vare

For å avgjøre om en kjøpt vare er kvalifisert for retur, kan du kontakte salgs- og supportteamet her to initiate the return process. Return items can be sent to the appropriate ServerLIFT® or ServerLIFT® distribution facility. Some items manufactured by ServerLIFT® may be eligible for return pickup.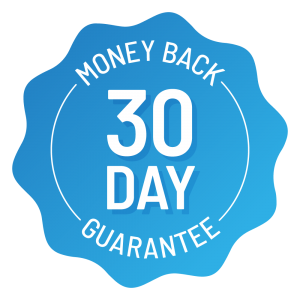 Hvorfor våre kunder stoler på serverløft®
På 15 minutter racket vi et HP-chassis og 15 nye harddiskkapsler, med bare en ingeniør. Det er mye tryggere og raskere å bruke vår nye heis enn å bruke 3 ingeniører.
Without a ServerLIFT® data center lift here, customers, they would be...let's just say, very displeased if we didn't offer that sort of a service when they got there and they went to rack their gear and they needed something to help them. It's something that they rely on.
Safety is our #1 priority. Originally, we didn't have the resources to install the hardware safely. We were using other brands of both battery- operated and hand-crank lifts, but they required too much maintenance. Now, our ServerLIFT® unit is well-used and everybody is happy with the 'Cadillac' we bought. It's a great investment.
I would recommend it 100%. It literally has saved my team's backs. This last year was our biggest year, and for us to do as much as we did (we did almost 200 racks in 6 months)...you can't do that kind of work without having something that makes your job easier. ServerLIFT® solutions have taken all of that burden off of my team.
ServerLIFT® unit was of great benefit during the racking of our blade centers. With the use of the strap kit, one person was able to unbox and safely place the 300-pound device into a rack on the rails. The benefit of not having to remove the blades and power supply components from the chassis to make it lighter saved time and potential damage.
We have a ServerLIFT® solution and it's awesome. It can lift 500 lbs without issue. Even the largest Cisco devices can be installed using it. Our facilities group uses it to pull motors from CRAC Units. It's well worth the investment.
ServerLIFT® makes a great product that is easy to use, and promotes safety within the data center. It is especially useful to us in our new data centers, where we have standardized on 9ft. racks. I was most pleased with how easily it allowed us to move and re-rack our large AS/400 systems during a limited outage window.
I was initially using a manual lift to move servers and other equipment. When the ServerLIFT® electric model came out it was an even better solution. If I have a server that needs to be installed and I am the only one available, I can get it down quickly and easily with the ServerLIFT® unit.
Snakk med en spesialist for å finne den rette løfteløsningen for ditt datasenter.
Last ned vår GRATIS hvitbok, "Handlingsplan for datasenterkonsolidering"
En riktig utført handlingsplan for datasenterkonsolidering skisserer effektive og skalerbare teknologier som kan brukes til å øke produksjonen samtidig som driftskostnadene reduseres.