Your Safest Data Center Decision™
Your Safest Data Center Decision™
The best and ONLY safe way to handle IT equipment
Închiriați unul dintre ascensoarele noastre populare din centrul de date din SUA și Canada! Excelent pentru proiecte unice și temporare. Verificați video sau Aflați mai multe!
Transform your data center with the safest, most-trusted, industry-standard server-handling solutions. We've built our business on the foundation of one single principle: to relocate equipment safely and efficiently. At ServerLIFT® we make the only data center lifts that can be used by anyone to Transport, Position, Install, or Remove™ any server in any data center across the world.
LIFTELE CENTRULUI DE DATE
Cea mai bună valoare, cea mai populară
ServerLIFT® SL-500X® – Powered
Cea mai bună soluție all-around cu ridicare electrică simplă, la o singură atingere.
Îi înalță pe cei mai grei serversi
ServerLIFT® SL-1000X®
Super Duty alimentat
Cel mai versatil centru de date ascensor de pe piață.
Pentru mișcări rare
ServerLIFT® SL-350x®
Mâna înclinată
Ascensorul nostru superior pentru centrele de date manivelate.
Suport extins pentru raft
ServerLIFT® SL-500FX®
Încărcare frontală alimentată
Alegerea ideală pentru facilitățile cu culoar larg.
Cea mai bună valoare, cea mai populară
ServerLIFT® SL-500X® Ascensor de date electrice
Cea mai bună soluție all-around cu ridicare electrică simplă, la o singură atingere.
Îi înalță pe cei mai grei serversi
ServerLIFT® SL-1000X®
Ridicare super-taxă
Cel mai versatil și mai puternic centru de date de pe piață.
Pentru mișcări ocazionale
ServerLIFT® SL-350x® Ridicat manual cu manivelă
Alternativa noastră premium cu manivelă la ascensoarele pentru centrele de date electrice.
Asistență extinsă pentru server
ServerLIFT® SL-500FX™ Front-Loading Lift
Alegerea ideală pentru producători și facilități cu culoar larg.
Suntem încrederi de aceste mari companii
Dispozitivul de ridicare al centrelor de date cu cel mai bine vândut #1 din lume
Ascensoare pentru centrele de date pentru cele mai dificile locuri de muncă
Our super-duty solutions are designed to tackle top data center environment concerns. Moving equipment within data center aisles as narrow as 36" (92 cm) is easy with a shelf that slides from side to side, eliminating the need to turn around. Servers, switches, UPS's, and PDU's weighing up to 1,000 pounds (454 kg) can be handled and supported all the way from unboxing, to transportation over uneven flooring, to placement within the rack. Operators have ample room to safely move and manipulate equipment without risk of injury. Every movement is critical. That's why we have considered even the smallest details in bringing you the expert support of a ServerLIFT® data center lift.
Ascensoare complet încărcate, fără basculare
ServerLIFT® assisted lifting devices are slim enough for the smallest data center aisles, moving seamlessly across data center floors and through standard-size doorways. Our stable platform means floor obstructions—including raised tiles and cord protectors—will not result in tipping or damaged equipment.
Platforma bilaterală ușurează manevra
ServerLIFT® data center lifts give the operator access to the rack on either side of the aisle with side-to-side installation. There is no need to turn the device around, or bring in another operator for assistance.
Siguranța este prioritatea noastră
ServerLIFT® server handling lifts are designed to be the data center professional's safest and smartest decision. Ours is the only data center lift certified to meet global safety standards, with a 100% accident-free record reported by our customers.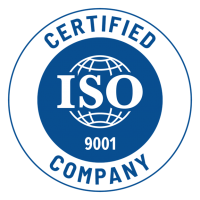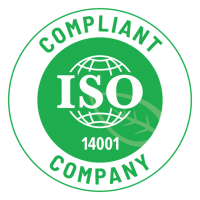 We are relentless about quality, safety, and continuous improvement. That's why you can have piece of mind knowing that ServerLIFT® is an ISO 9001 and ISO 14001 manufacturer and we produce the only data center lifts with CE, FCC/IC, KC, and UL product certifications.
De ce clienții noștri se bazează pe SERVERLIFT®
În 15 minute, am acumulat un șasiu HP și 15 carcase noi pentru hard disk, cu un singur inginer. Folosirea noului nostru lift este mult mai sigur și mai rapid decât utilizarea a 3 ingineri.
Without a ServerLIFT® data center lift here, customers, they would be...let's just say, very displeased if we didn't offer that sort of a service when they got there and they went to rack their gear and they needed something to help them. It's something that they rely on.
Safety is our #1 priority. Originally, we didn't have the resources to install the hardware safely. We were using other brands of both battery- operated and hand-crank lifts, but they required too much maintenance. Now, our ServerLIFT® unit is well-used and everybody is happy with the 'Cadillac' we bought. It's a great investment.
I would recommend it 100%. It literally has saved my team's backs. This last year was our biggest year, and for us to do as much as we did (we did almost 200 racks in 6 months)...you can't do that kind of work without having something that makes your job easier. ServerLIFT® solutions have taken all of that burden off of my team.
ServerLIFT® unit was of great benefit during the racking of our blade centers. With the use of the strap kit, one person was able to unbox and safely place the 300-pound device into a rack on the rails. The benefit of not having to remove the blades and power supply components from the chassis to make it lighter saved time and potential damage.
We have a ServerLIFT® solution and it's awesome. It can lift 500 lbs without issue. Even the largest Cisco devices can be installed using it. Our facilities group uses it to pull motors from CRAC Units. It's well worth the investment.
ServerLIFT® makes a great product that is easy to use, and promotes safety within the data center. It is especially useful to us in our new data centers, where we have standardized on 9ft. racks. I was most pleased with how easily it allowed us to move and re-rack our large AS/400 systems during a limited outage window.
I was initially using a manual lift to move servers and other equipment. When the ServerLIFT® electric model came out it was an even better solution. If I have a server that needs to be installed and I am the only one available, I can get it down quickly and easily with the ServerLIFT® unit.
Vorbiți cu un specialist pentru a găsi soluția potrivită de ridicare pentru centrul de date.
Descărcați cartea albă GRATUITĂ, "Cumpărarea unui dispozitiv de ridicare a datelor pentru centrele de date"
Centrul de date este esențial pentru misiuni, iar timpul de oprire poate însemna zeci de mii de clienți supărați și pierderi de milioane. Ghidul nostru gratuit vă ajută să identificați instrumentele corecte pentru evitarea eficientă a perioadei de oprire ca manager de centru de date.