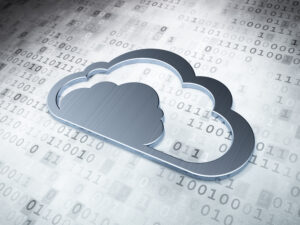 There is a lot of buzz surrounding hybrid cloud in the IT industry lately. It's referred to as the ultimate in a future-ready infrastructure and touted as a total private data-control solution.
We're taking a closer look at hybrid cloud to separate hype from fact. Below we'll define a hybrid cloud architecture and how it works. We'll compare it to multi-cloud, private cloud, and public cloud configurations, and list out top hybrid cloud providers. Finally, we'll check out the pros and cons of adopting hybrid cloud solutions.
What Are Hybrid Clouds?
Hybrid clouds are a hybridization of two or more cloud environments. This can entail a mix of private and public cloud, two or more private clouds, or two or more public clouds. Some IT companies define hybrid cloud as always including a private cloud, though with increasing variation in the definition this is no longer always the case.
What unites them is a common data management setup. In theory, utilizing a hybrid cloud setup enables greater flexibility, fewer process redundancies, and better control over data. There are potential benefits available to both established businesses/corporations and to startups lacking a large IT infrastructure budget.
В соответствии с Red Hat, all hybrid clouds should:
Connect multiple computers through a network
Scale out and quickly provision new resources
Be able to move workloads between environments
Incorporate a single, unified management tool
Orchestrate processes with the help of automation
IBM reports that the "value derived from a full hybrid . . . platform technology and operating model at scale is 2.5 times the value derived from a single platform, single-cloud vendor approach." Globally, the Cloud Computing Market will grow at an estimated compound annual growth rate (CAGR) of 18 percent through 2026 and hit a record value of $1025.9 billion. The popularity of hybrid deployments is currently pushing this growth forward.
Hybrid Cloud vs. Multi-Cloud, Private Cloud, and Public Cloud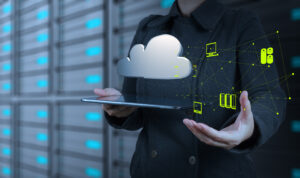 The definition of a cloud is more nebulous and abstract than ever. Previously, it was easier to define the difference between private and public clouds by location and ownership. Now those lines have grown increasingly vague.
Public Cloud: Essentially, a public cloud delivers cloud infrastructure as a service. Its scaling capabilities are usually quite robust. Because of this and the fact that they can run as fully automated entities, few on-premises competitors can beat them on price and efficiency.
Private Cloud: This is a cloud maintained and run by either your business or a third-party service provider. It can be hosted in your own data center or somewhere off premises. Advantages include better control and customization and solid cybersecurity with data protected behind company firewalls.
Multi-Cloud: Often confused with hybrid cloud, a multi-cloud is the use of multiple storage and computing resources. Unlike hybrid cloud, these disparate clouds are not interconnected.
Cloud Types
| | | | |
| --- | --- | --- | --- |
| Hybrid Cloud | Private Cloud | Public Cloud | Multi-Cloud |
| Multiple cloud environments with some form of integration or management uniting each piece together, often including a private cloud. | Also referred to as an internal cloud, a private cloud is maintained and run by your business and does not offer services to the general public. | Offered by third-party vendors to the public, public clouds are almost infinitely scalable and are highly cost-effective. | Multiple cloud environments (both private and public) sourced from different vendors and maintained separately. |
Hybrid Cloud Providers
All of the biggest informational technology vendors offer hybrid cloud services in some capacity. Here is a non-exhaustive list of the main tech players:
The adoption of hybrid cloud technologies by the world's biggest IT providers makes it clear that these capabilities sit at the heart of digital transformation for many organizations of all sizes. Cloud-native development holds a lot of appeal for CTOs looking for overall business acceleration.
Reasons to Switch to a Hybrid Cloud Configuration
Here are some of the reasons business and corporations choose hybrid cloud options. They want to:
Take advantage of functions and features inherent in both public and private clouds

Scale workloads rapidly or change them dynamically

Split critical processes from not-so-critical ones

Run big data analytics

Take first step toward a new cloud configuration in a testing scenario

Meet temporary processing requirements
Industries working with highly sensitive data can also glean unique advantages from various hybrid cloud types. Businesses are also trying to avoid the high cost of purchasing their own servers and other IT equipment—while reducing maintenance costs.
Is a Hybrid Cloud Right for Your Business?
There is no "one right way" to build a hybrid cloud. The possibilities are limitless—and that's a good thing. Hybrid clouds are hugely popular, because if used correctly they can unlock the biggest advantages of a highly secure, cost-effective interconnected environment. 
If increased agility and the other advantages listed above are important to your enterprise, hybrid cloud adoption may be a wise move. 
To learn more about how ServerLIFT data center lifts support all types of data centers and colocation facilities, кликните сюда. We also offer a free server refresh checklist to keep your infrastructure running smoothly.